New Partnership with igourmet
New Partnership with igourmet
Feb 15, 2021
Isola & igourmet Partnership
As our world has been changing so has the direction of businesses and business models. An exciting opportunity was presented to Isola Imports that would allow us to maintain the level of service that our customers came to expect, and meet the growing demand. Isola is pleased to announce, starting March 1st, the entire library of products will be available on igourmet, a national online distributor of gourmet cuisine. Along with this exciting new venture, Isola's loyal customers will enjoy hundreds of new gourmet items from many different countries. We, at Isola, believe that this decision will bring a new and unique experience to keep up with the changing dynamics in the business world.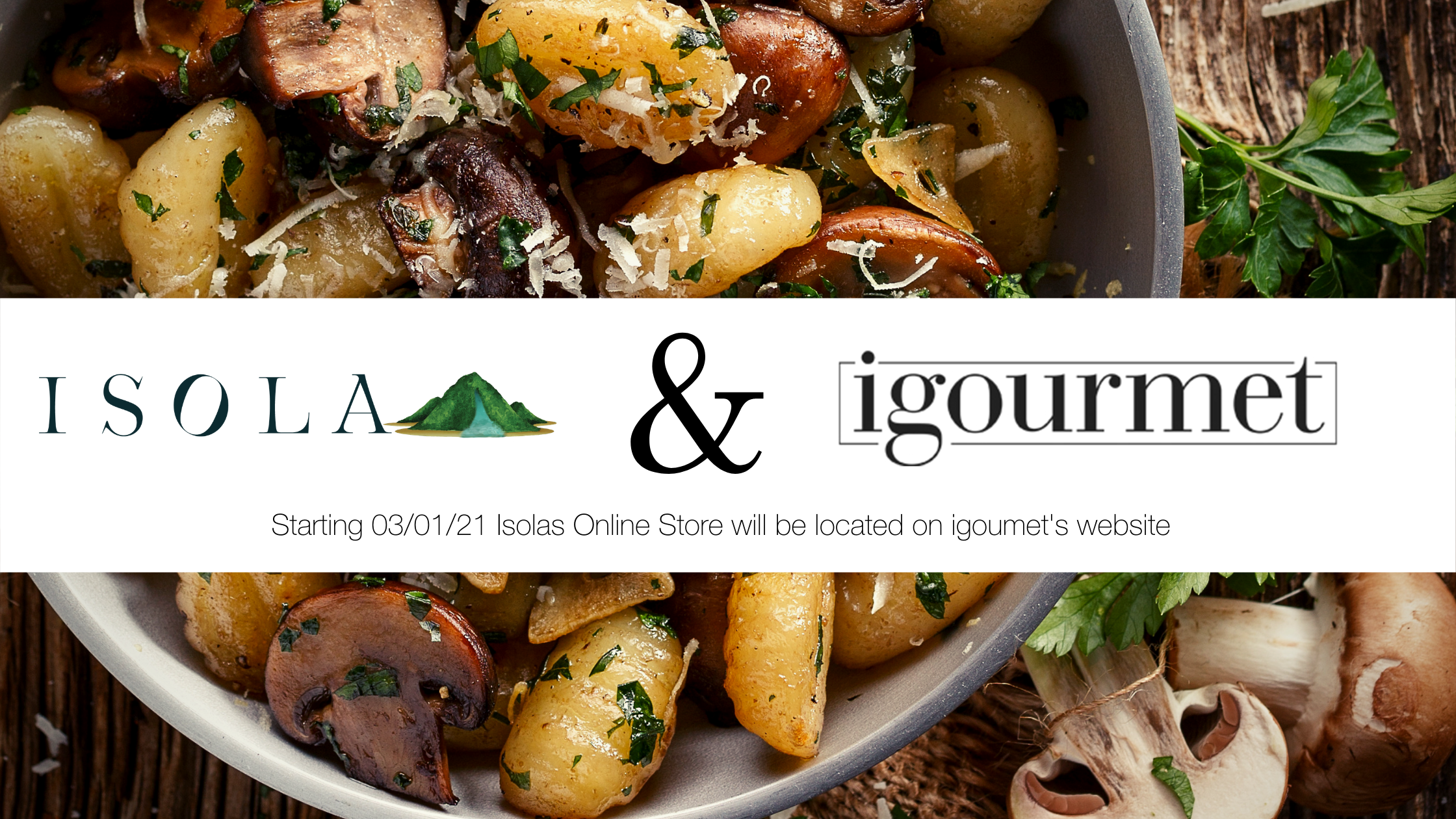 Q and A:
We have put together a list of questions and answers for you located below.

Q: What is changing?
A: Isola will be transitioning the purchase, packing, and shipping onto igourmet.com. Simply follow the link located on our product page, which will direct you to the Isola store located on igourmet.com
Q: Can I buy something now?
A: Yes, you can make purchases on isolaimports.com until March 1st. After March 1st, all products will be exclusively available on igourmet.com
Q: Will the prices change?
A: No, prices will remain the same excluding shipping charges.
Q: Isola product quality
A: Nothing will change and no compromises will be taken on product quality.
Q: Will Isola sell products on their website?
A: In the future, we plan on introducing specialty items when available.