Bruschetta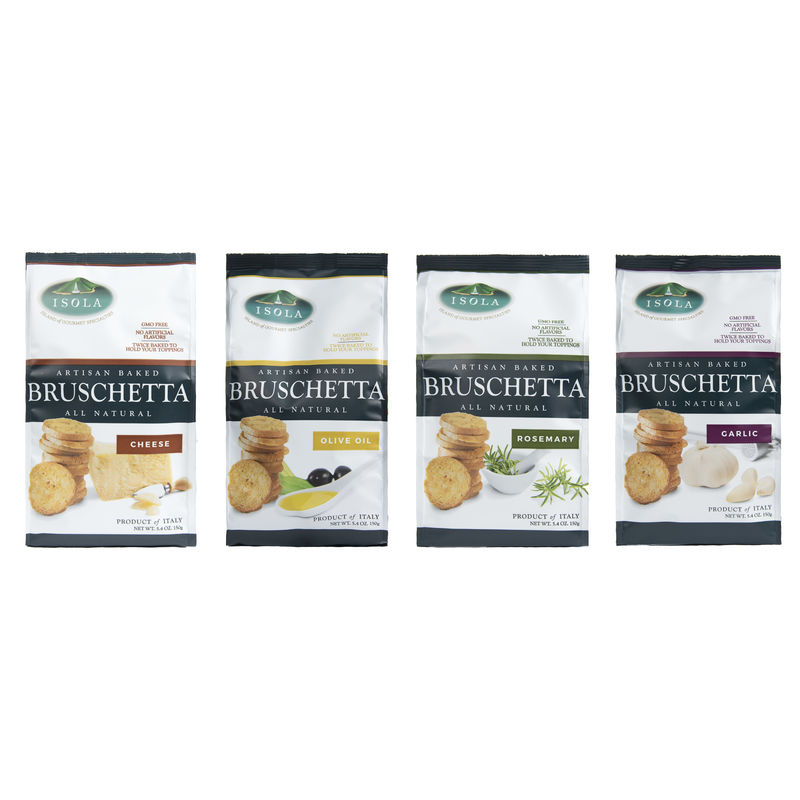 Save 10% on Isola Bruschetta Gourmet pack. One each 5.36oz ~
Cheese
Olive Oil
Rosemary
Garlic
Four bags of crunchy deliciousness!
Isola Bruschetta Gourmet Pack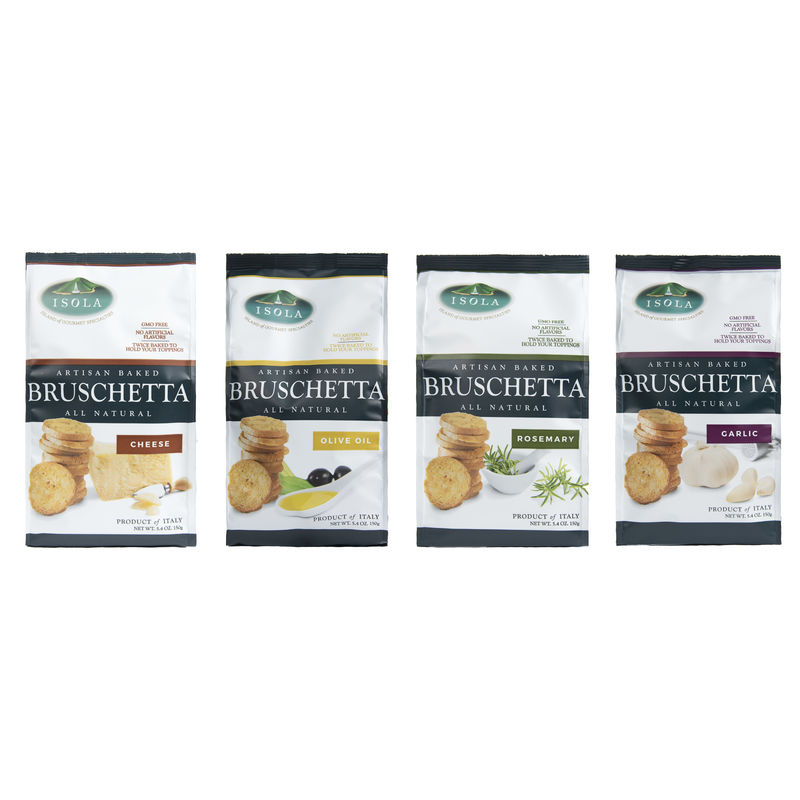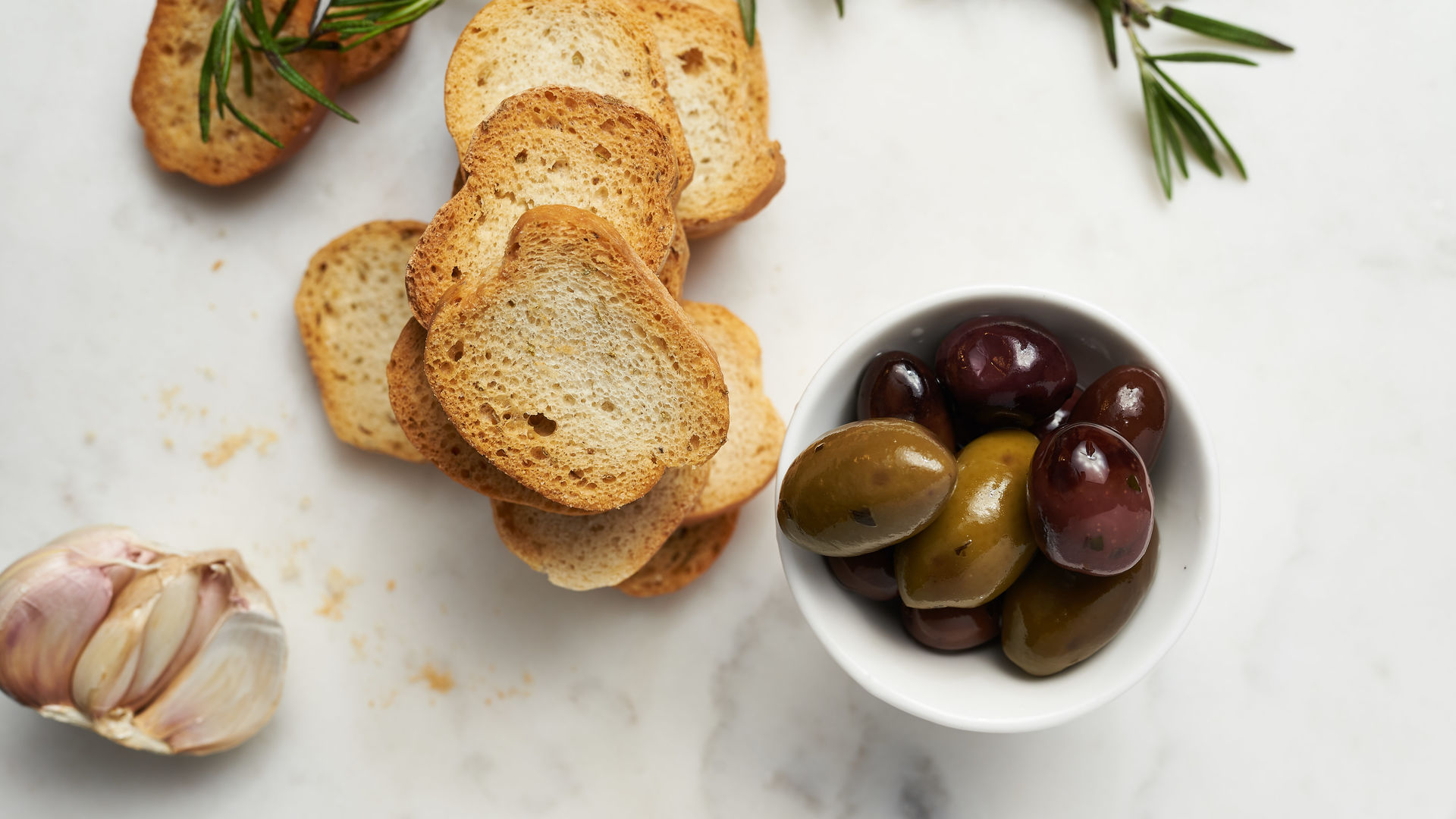 Save 10% on Isola Bruschetta Gourmet pack! There's nothing "plain" about the taste of Isola Bruschetta. The taste is clean and rich with a full smooth taste of Olive Oil, Garlic, Rosemary or Cheese accompanied by that classic bruschetta crunch.
Delicious and nutritious on their own as a snack between meals, your creative genius for toppings can also make them enviable appetizers and the perfect accompaniment to an array of cocktails and aperitifs.