Italian Balsamic Gift Boxes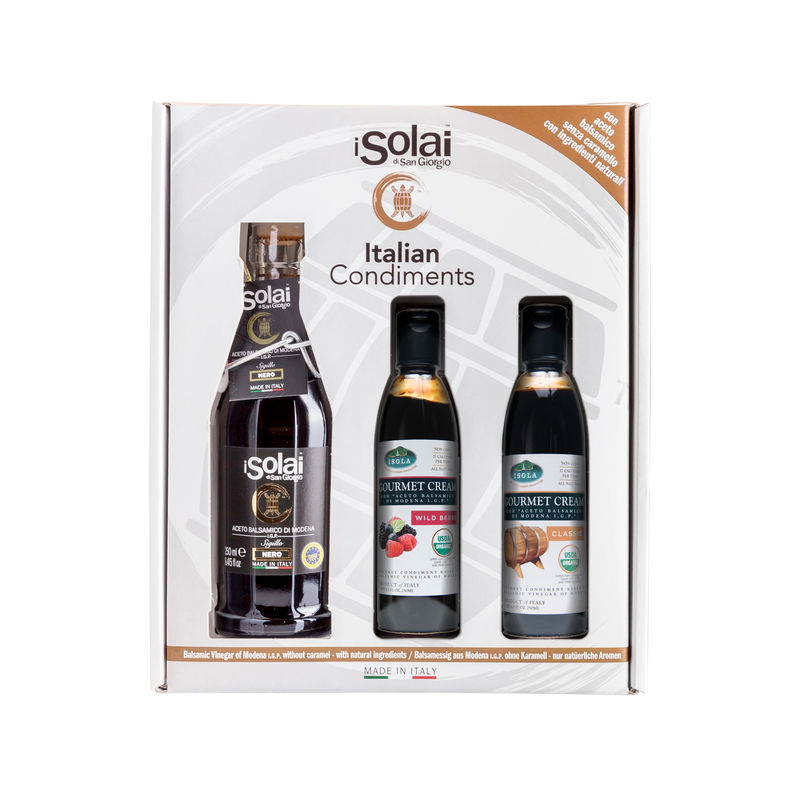 His holiday special gift is a combination of an award winning Balsamic with our one of a kind Organic Cream of Balsamic Glazes. Our Organic Cream of Balsamic Glaze is definitely one of a kind in its makeup and in its flavor!
Balsamic Condiments Gift Box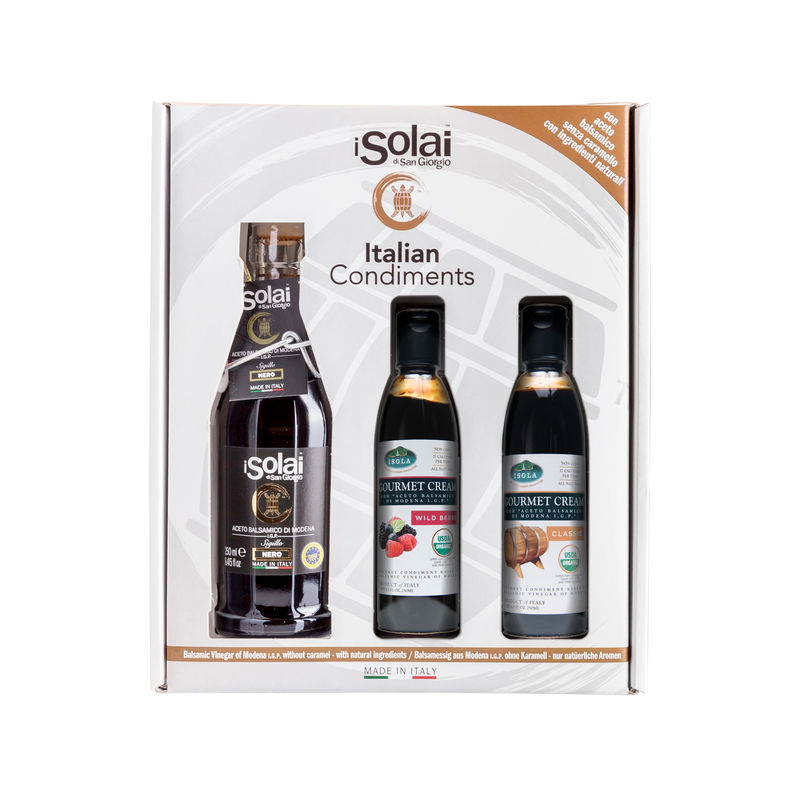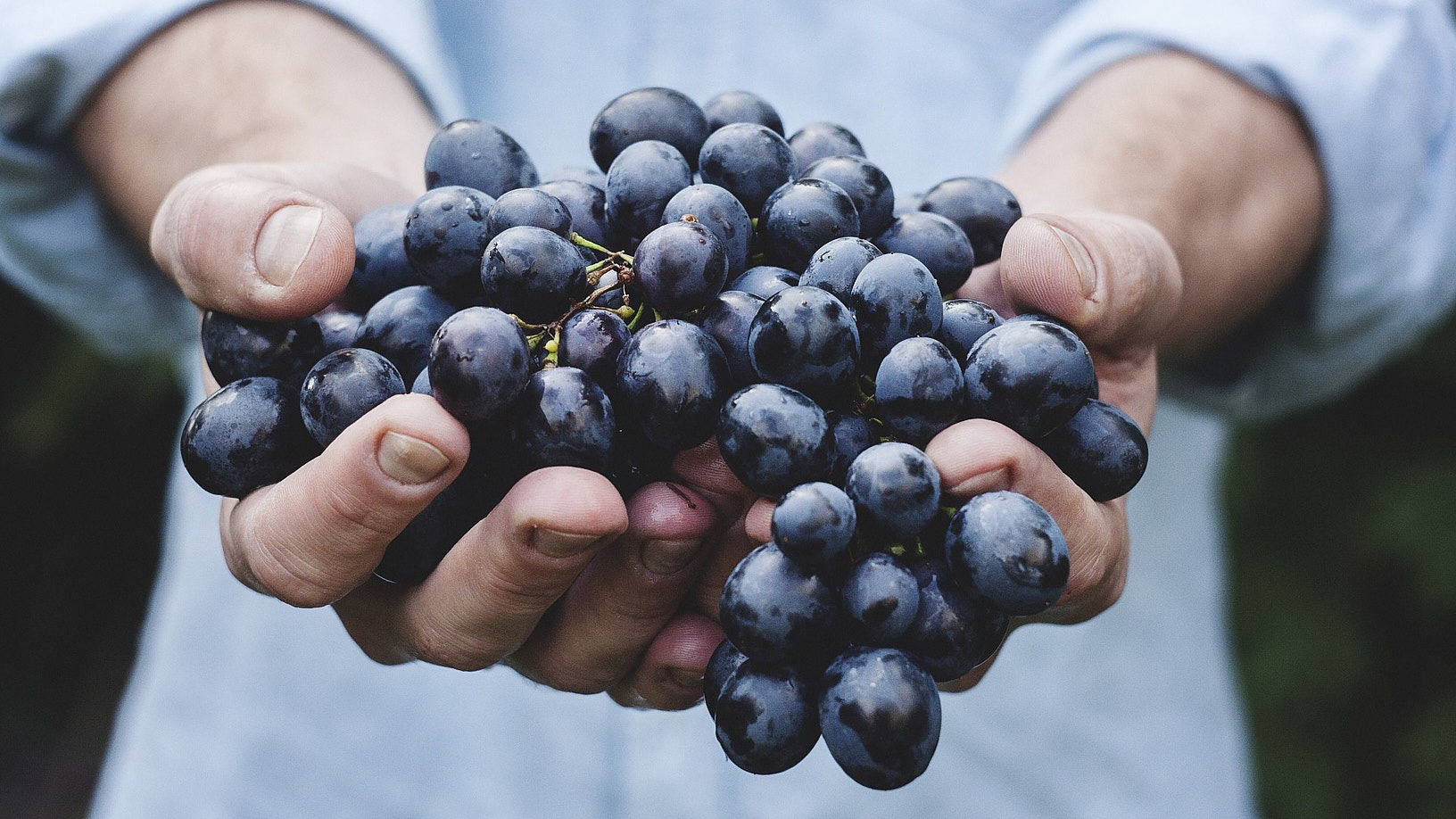 Easily add depth to any dish with the unique flavor of our Organic Cream of Balsamic flavors. We offer the Classic Cream of Balsamic Glaze along with the Wild Berry Cream of Balsamic. These two go fantastic with any grilled dish or vegetable, as well as any desert cold or warm.
Pair the sweet tangy flavor with a nice bowl of berries and ice cream, or drizzle over a warm brownie.This gift is one of a kind for those in your life who love the complex flavors of these two special distinguished varieties of balsamic.