Sea Salt~Del Destino Coarse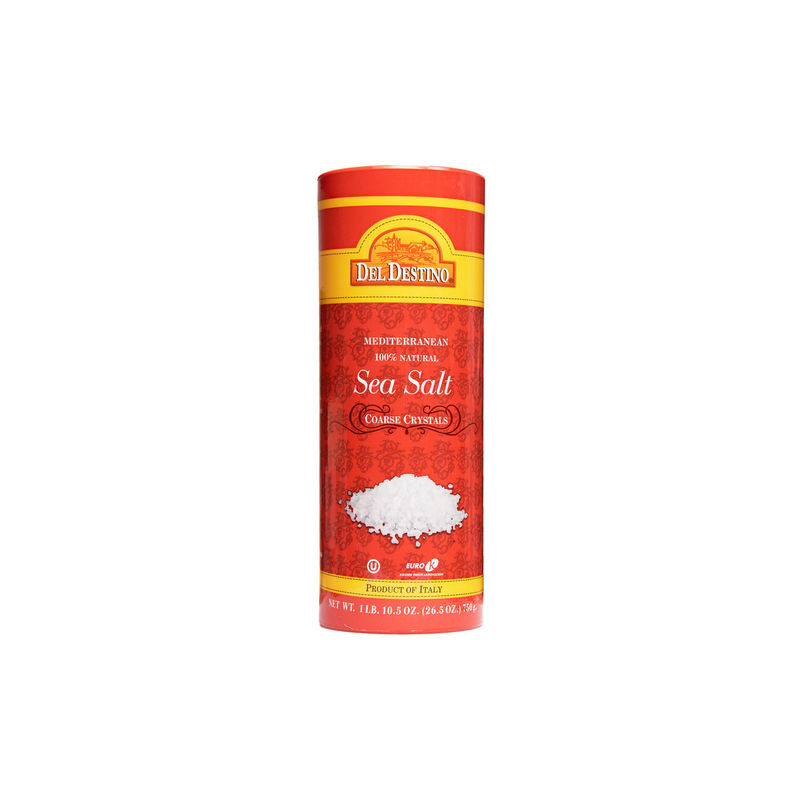 26.5 oz
Del Destino Coarse Sea Salt. This salt is farmed on the west coast of Sicily in the Mediterranean, near Trapani. It is derived from basins naturally occurring around the coast where sea water overflows and fills these basins.

GMO FREE

GLUTEN-FREE

NO TRANS FAT

VEGETARIAN

VEGAN
Sea Salt~Del Destino Coarse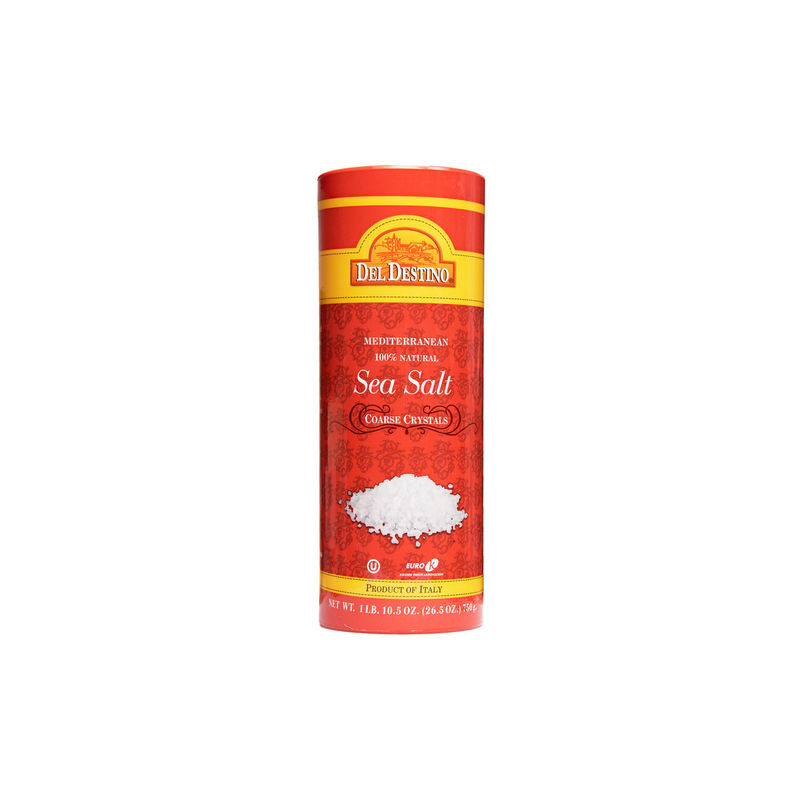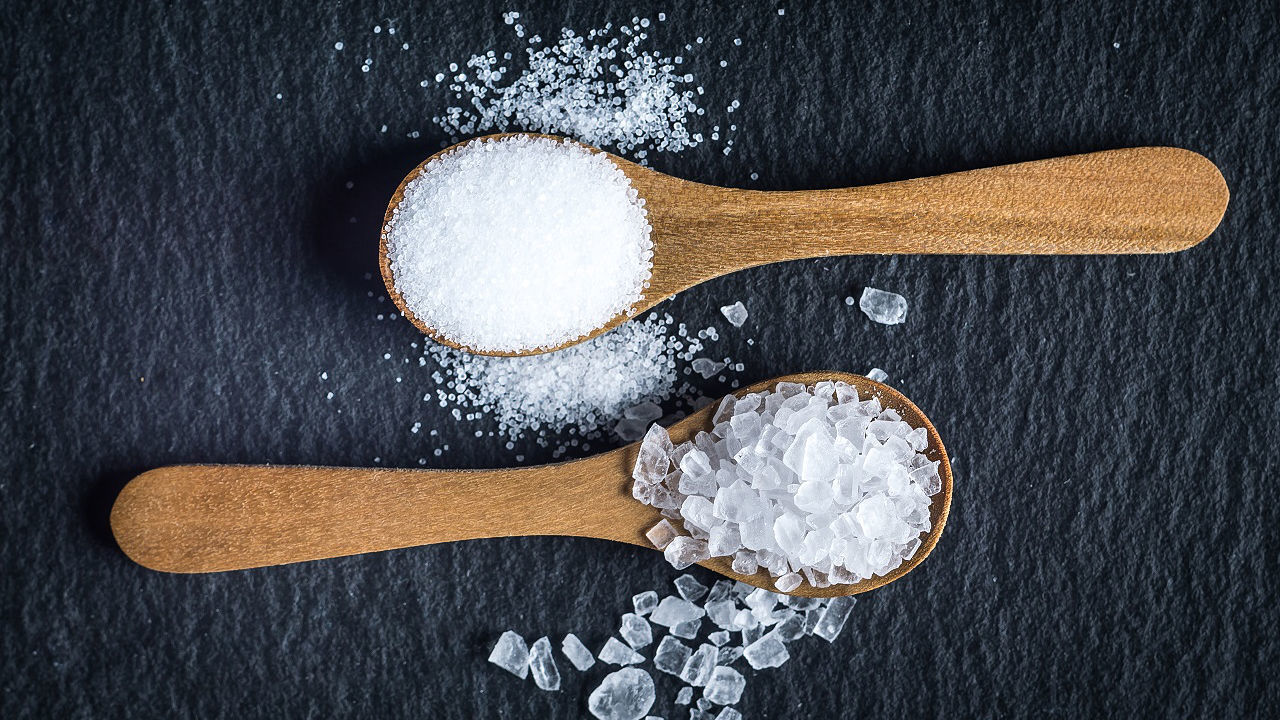 Salt crystals that come directly from the Mediterranean Sea that is perfect to lightly coat onto a meal.
As the basins slowly drain with evaporation, the mineral rich water slowly increases mineral salt concentration until the salt deposits are left along the sides and on the bed of the basin. The deposits are continuously hand raked to ensure the flow of water continues.
Nutrition Facts
Serving Size 1/4 Teaspoon
Servings Per Package: About 750 Amount Per Serving
Calories
Calories From Fat 0
% Daily Value*
Total Fat 0g
0%
Saturated Fat 0g
0%
Poly Unsaturated Fat: 0g
0%
Cholesterol 0mg
0%
Sodium 390mg
16%
Total Carbohydrates 0g
0%
Dietary Fiber 0g
0%
Sugars 0g
Protein
0g Magnesium .04% Potassium .04% * Percent Daily Values are based on a 2000 calorie diet. Your daily value may be higher or lower depending on your calorie needs:
Ingredients:
Natural Sea Salt, Magnesium Carbinate (for anti-caking).