Pesto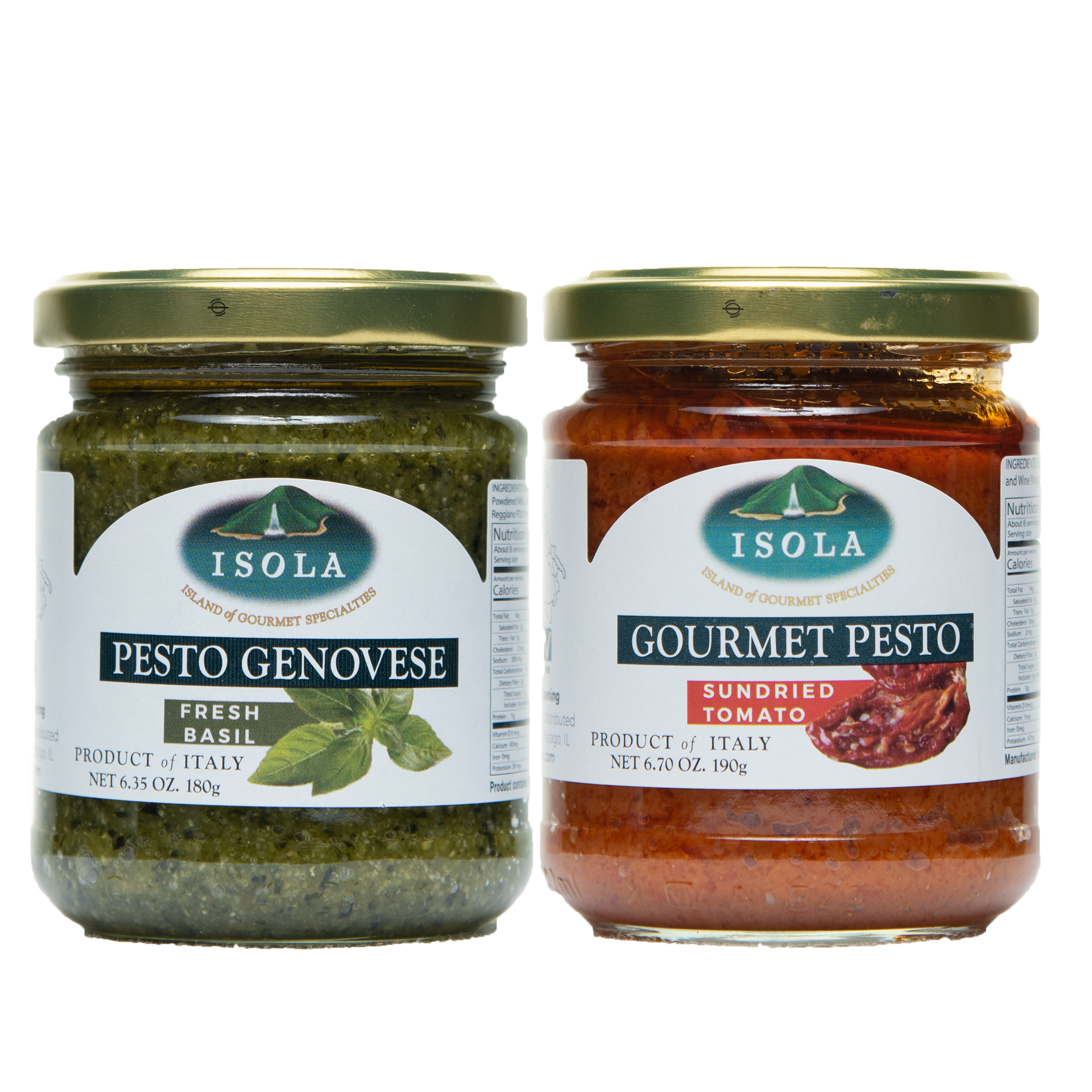 $6.50
6.5oz
Each, made with care and craftsmanship. Add any or all of them to antipasti Bruschetta or any pasta dish for a full and flavorful experience.

GMO FREE

GLUTEN-FREE

NO TRANS FAT

VEGETARIAN

VEGAN
Isola Sundried Tomato Pesto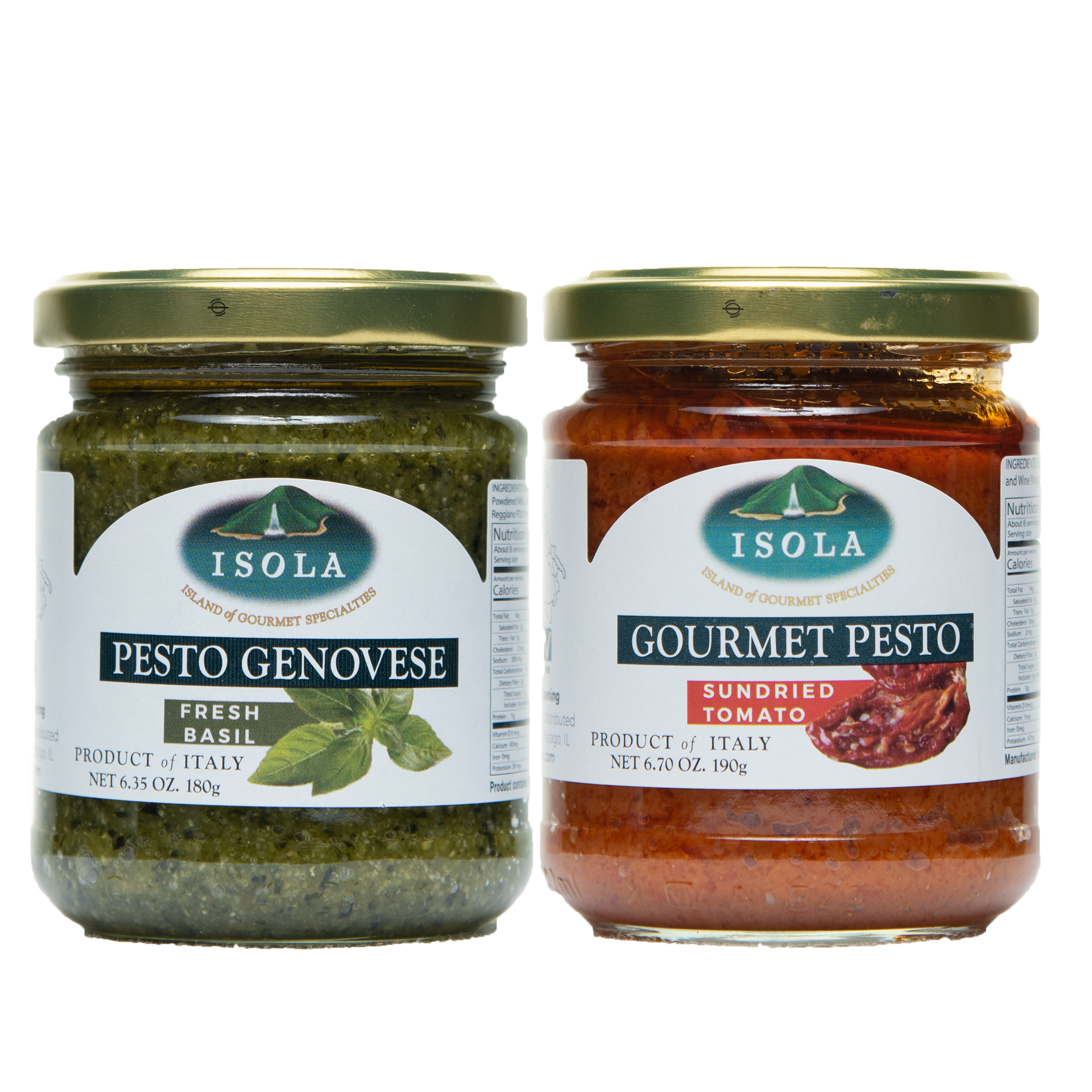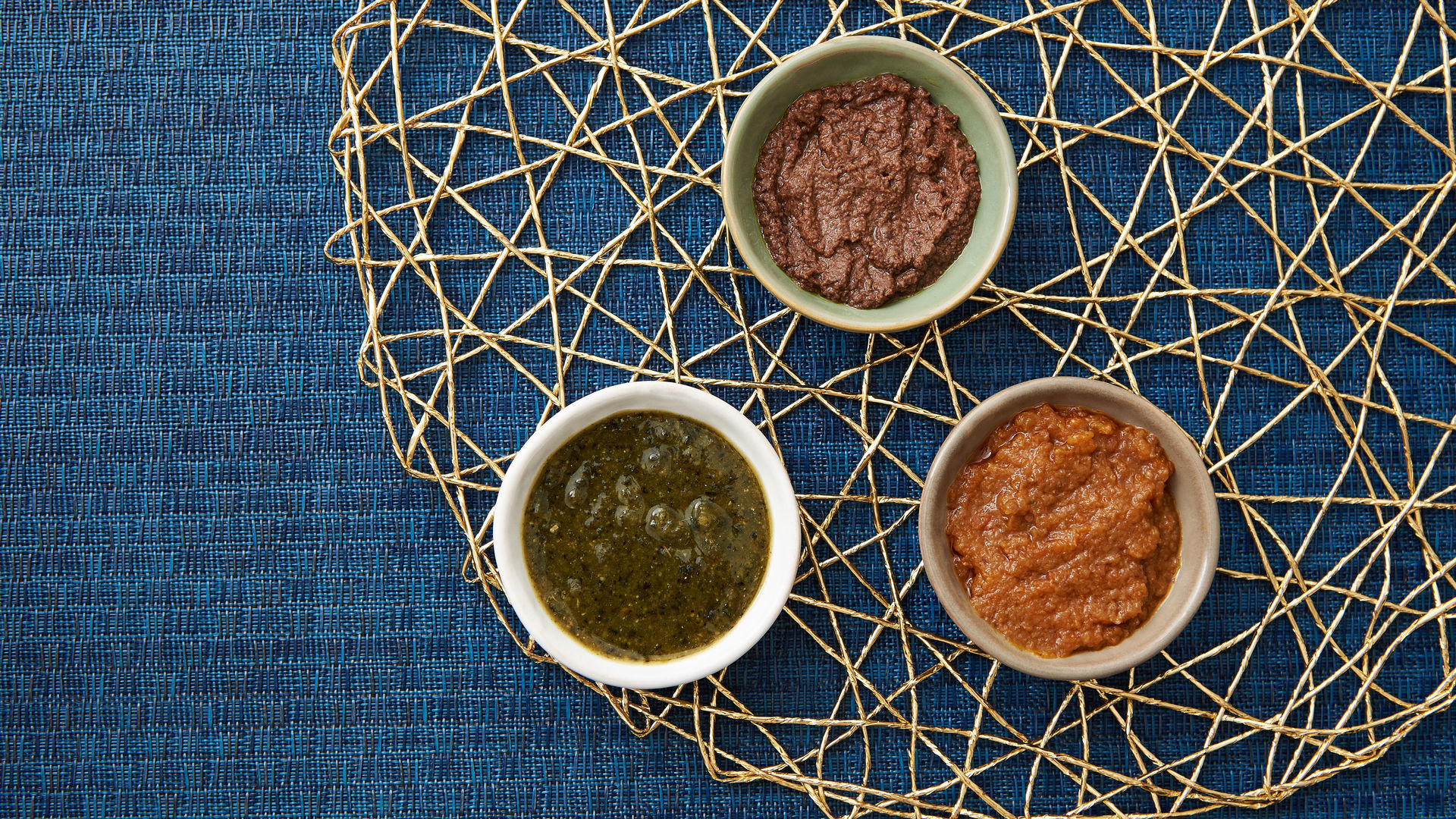 The name is the past participle of the Genoese verb pestâ (Italian: pestare), which means to pound, to crush, in reference to the original method of preparation: according to tradition, the ingredients are "crushed" or ground in a marble mortar through a circular motion of a wooden pestle. This same Latin root, through Old French, also gave rise to the English noun pestle.
You don't have to be traditional to "Taste the tradition".Try Isola Sundried Tomato Pesto as a non-traditional sandwich spread or toss some into a leafy arugula salad!
Taste Profile ~ refreshingly tangy, yet smooth and mellow Sundried Tomato flavor with the satisfying note of wine vinegar.
Nutrition Facts
Serving Size 1 Tablespoon
Servings Per Package: About 7 Amount Per Serving
Calories 193
Calories From Fat 172
% Daily Value*
Total Fat 0g
0%
Saturated Fat 7g
35%
Poly Unsaturated Fat: 0g
0%
Cholesterol 0mg
0%
Sodium 1206mg
50%
Total Carbohydrates 1g
0%
Dietary Fiber 0g
0%
Sugars 0g
Protein
0g Vitamin A (1%) Vitamin C (12%) Calcium (0%) Iron (0%) * Percent Daily Values are based on a 2000 calorie diet. Your daily value may be higher or lower depending on your calorie needs:
Ingredients:
Sundried Tomatoes, Olive Oil, Salt, and Wine Vinegar.

MANUFACTURED IN A FACILITY THAT PROCESSES NUTS AND DAIRY.