Terms & Conditions
This is the web site of Isola Imports Inc.
Our postal address is
4525 S Tripp ave.
Chicago, IL 60632
We can be reached via e-mail at info@isolaimports.com or you can reach us by telephone at 773.342.2121
Shipping Methods
• UPS Ground - 2 to 6 BUSINESS days.
• UPS 3rd Day Select - 3 BUSINESS days.
• UPS 2nd Day Air - 2 BUSINESS days.
• UPS Next Day Air- Next BUSINESS day.
• USPS - APO/FPO orders welcome! These orders must be handled manually at this time.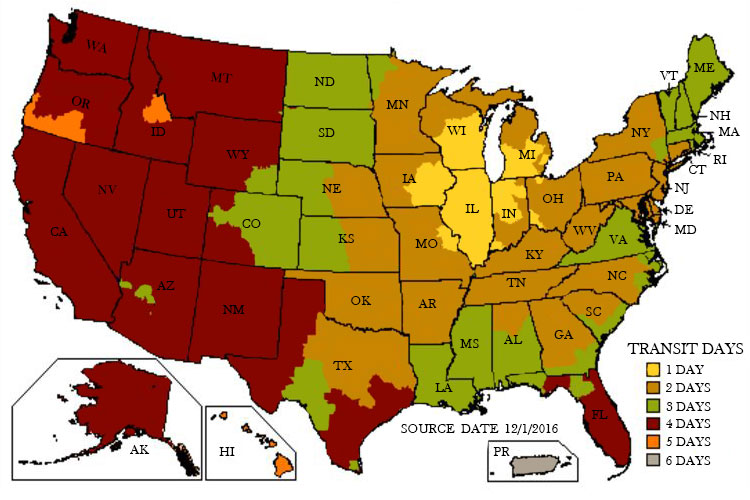 Delivery
• All orders received by 12:00 noon EST will be processed and shipped within 48hrs, exception of weekends (provided item(s) is in stock).
• Isola Imports does not process orders over weekends.
• Two day shipping is only available from Monday-Wednesday on orders.

• One day delivery is only available Monday-Thursday on orders.

• No deliveries will be made on Saturday or Sunday.
• Free Shipping is limited to the Continental U.S.
• International, Canadian, Alaska & Hawaii shipping rates are quoted on request.
UPS:
Most items less than 150 pounds ship by UPS. Please note UPS cannot ship to a PO Box.


Back Orders:
If an item is purchased from Isola Imports is back ordered- you will be notified immediately via email. We will keep you updated on the backorder status of the product and/or offer substitute products.
International Shipping:
If you are shipping outside of the United States please contact us for rate quotes.
Pricing
The prices displayed on our Web site may differ from prices that are available in stores or in catalogs, and our pricing may differ from store to store. The prices displayed on this site are quoted in U.S. Dollars and are valid and effective only in the United States. You are responsible for paying all applicable sales or use taxes which may be levied by your state. If we are legally required to collect sales tax on merchandise you order, the tax amount will be added automatically to your purchase price.
Gifting
Out of respect for all of our guests, we ask that you do not use obscene, profane or threatening language in gift messages. These include any message that violates, facilitates the violation of, or could violate or facilitate the violation of any applicable law and regulation. The transmission of any content that is profane, libelous, defamatory, obscene, pornographic, indecent, lewd, unlawfully discriminatory, harassing, threatening, harmful, invasive of privacy or publicity rights, abusive, inflammatory or otherwise objectionable. The impersonation of any person or entity in any part of a gift message. The transmission of any content that would violate the intellectual property rights of any other person or entity. Isola Import reserves the right, but is not obligated, to restrict or remove any and all content from a gift message that we determine, in our sole discretion, to violate these guidelines or applicable law or to be otherwise harmful to us, to other Isola Import customers, or to any other person or entity.
Use of Web Site
isolaimports.com is for the sole use of individuals and entities wishing to review, consider, purchase or otherwise engage in retail transactions involving Isola Import's goods and services and/or to otherwise transact business with or contact Isola Imports on their own behalf (or, in the case of a gift or a corporate transaction, on behalf of their intended recipients). No information concerning the transnational preferences of an individual customer (whether such customer is a person or an entity) can be entered, altered, modified or otherwise affected, by any third party on behalf of such individual customer.
Copyright Notice
Selective content on isolaimports.com including, for example, but not limited to, isola imports product images, isola imports copyrighted logo, video clips, graphics, and text (referred to herein as the "Content") is the property of Isola Imports/or is subject to trademark, service mark, trade dress, copyright and/or other intellectual property rights or licenses held by Isola Imports by one of its affiliates or by third parties who have licensed or assigned their rights, interests and/or materials to Isola Imports. As such a user, you may download, print and store selected portions of the Content, but only if (1) you use any such copies of the Content only for your own personal and non-commercial use, (2) you do not copy or post the Content on any network computer or broadcast the Content in any media and/or in any form or format, (3) you do not modify or alter the Content in any way, or delete or change any copyright or trademark notice, and (4) you properly credit any intellectual property rights to Isola Importys. No right, title or interest in any downloaded or copied materials are transferred to you as a result of any such downloading or copying. Except as noted above, you may not copy, download, reproduce, modify, publish, distribute, transmit, transfer or create derivative works from the selective content without first obtaining the express written permission of Isola Imports.
Trademark
All Isola Imports trademarks, service marks, domain names, logos, company names and indicia of origin referred to on the Web site are the property of Isola Imports. You may not use any trademark, service mark, domain name, logo, company name, trade name or indicia of origin of Isola Imports or any third party without permission from the owner. All rights are reserved. All other trademarks, product and company names, and logos appearing on www.isolaimports.com are the property of their respective owners.
Submissions
We welcome your comments regarding the isolaimport.com. However, any comments, feedback, notes, messages, ideas, suggestions or other communications (collectively, "Comments") sent to Isola Imports shall be and remain the exclusive property of Isola Imports. Your submission of any such comments hereby constitutes an assignment to Isola Imports of all worldwide rights, titles and interests in all copyrights and other intellectual property rights in the Comments. Isola Imports will be entitled to use, reproduce, disclose, publish and distribute any material you submit for any purpose whatsoever, without restriction and without compensating you in any way. For this reason, we ask that you not send us any comments that you do not wish to assign to us, including any confidential information or any original creative materials such as stories, product ideas, computer code or original artwork.