What is Black Truffle Butter?
What is Black Truffle Butter?
Nov 1, 2018
Truffle Butter is a gourmet condiment created to bring the exquisite taste of truffles to home cooks and professional chefs alike! Made with Authentic Italian Black Truffle Pate; it's spreadable, easily added to meats, seafoods, vegetables, breads and more. Isola Truffle Butter is made with truffles found in Umbria, Italy where truffles are highly sought after. Then, the prized Italian truffles are made into a delectable truffle pate and shipped to Isola to be blended with creamy, fresh butter creating the perfect condiment! With its exotic, earthy flavor, Truffle Butter can be used sparingly on many simple dishes for a gourmet taste. Isola's process of blending the truffle butter is very specific, assuring the perfect balance. Isola Imports Truffle Butter is award winning. We were the first in the marketplace to use a high quality truffle pate instead of other substitutes bringing out a natural, unmatched flavor. This balance was a collaboration between experts to ensure that the butter is not overpowering but also loaded with truffle flavor.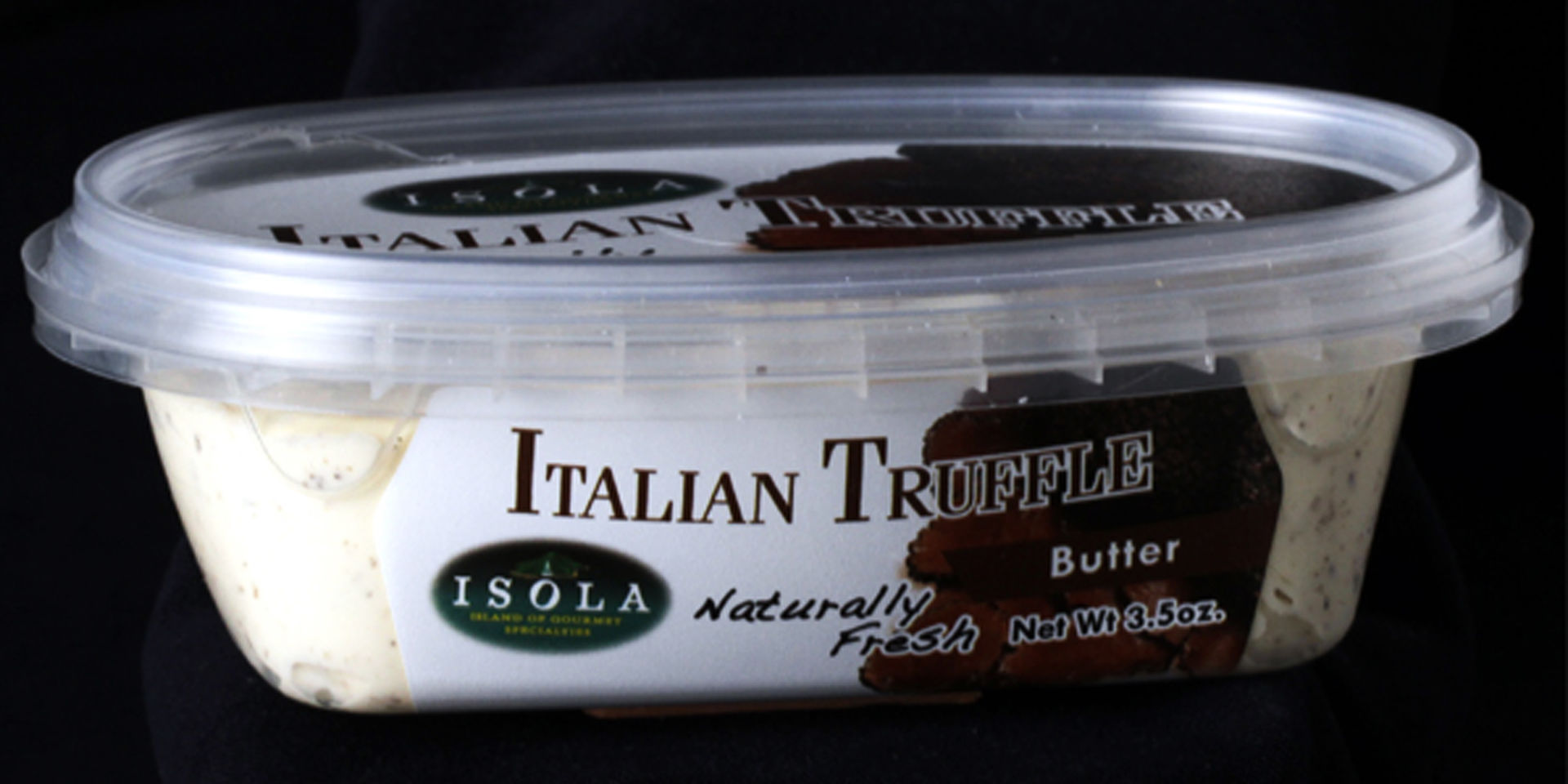 So how do we get the Truffles?
The reason why Truffles are considered to be the 'gold' of the food world is because of how incredibly hard they are to find. Much like the gold rush, it is a mad dash to find the truffles below the ground and to get as many as possible, preferably as large as possible. They typically are found along the roots of oak, hazel, beech and pine trees because they absorb the sugars created by the tree. Due to them resting along tree roots they can be as deep as three feet below the ground. Found in the wild and completely all natural, these fungi cannot be cultivated even though many have tried. To track them down, female pigs were once used to sniff out the fungi below the ground because to them, they smell similar to testosterone. This musky smell is attractive to most animals, including humans which may be why they are so popular! Though these pigs had a skill for finding truffles it is more common to use a trained dog because they do not eat the truffles they find. Once the Truffle is found, a small piece is broken off and reburied to let the spores repopulate.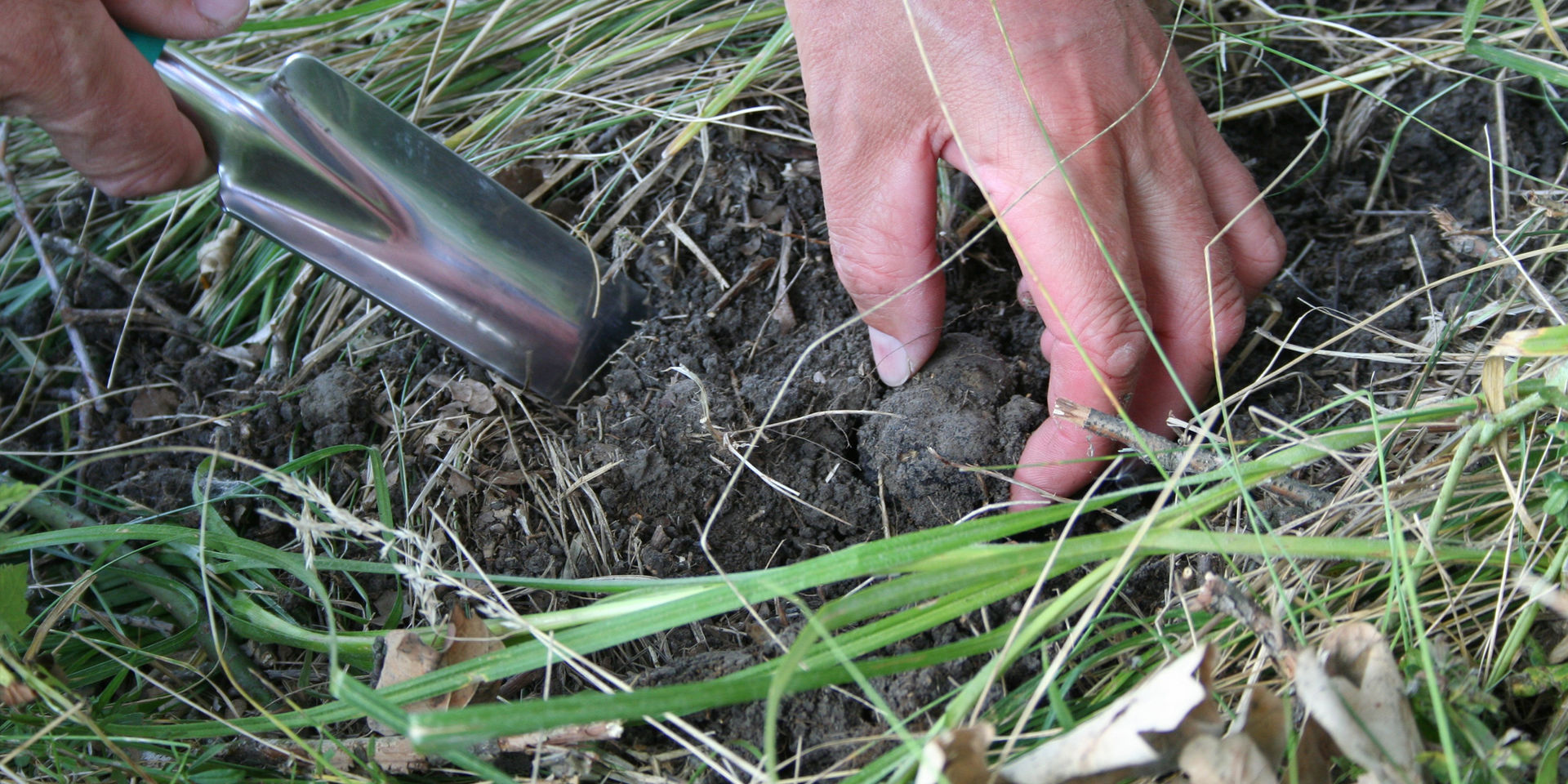 What do they taste like?
Truffles are fungi that have an earthly taste, similar to other mushrooms you may enjoy. The flavor is so concentrated that a simple shaving will supply a bounty of aroma and flavor. They are even juiced to get every drop of this unique flavor. Their strong musky fragrance truly adds to the overall taste.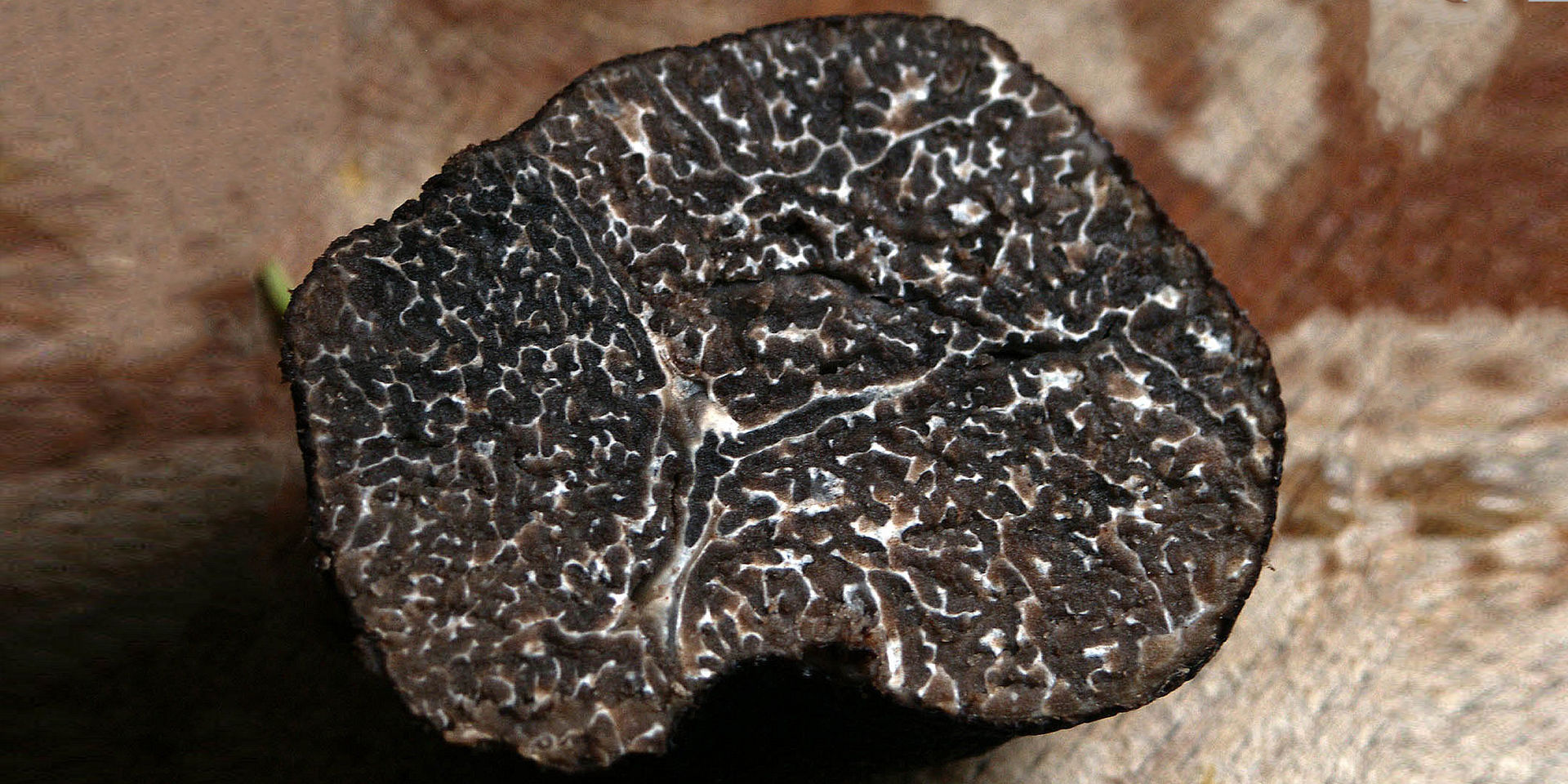 What do you do with Truffle Butter?
We have multiple recipes on our website using truffles that will make your mouth water just looking at them! A couple of our favorites can be found below using our truffle butter on burgers, potatoes, eggs, and even on grilled cheese. The amazing thing about authentic products such as Isola Truffle Butter is how you can take the ordinary to gourmet by just adding one ingredient.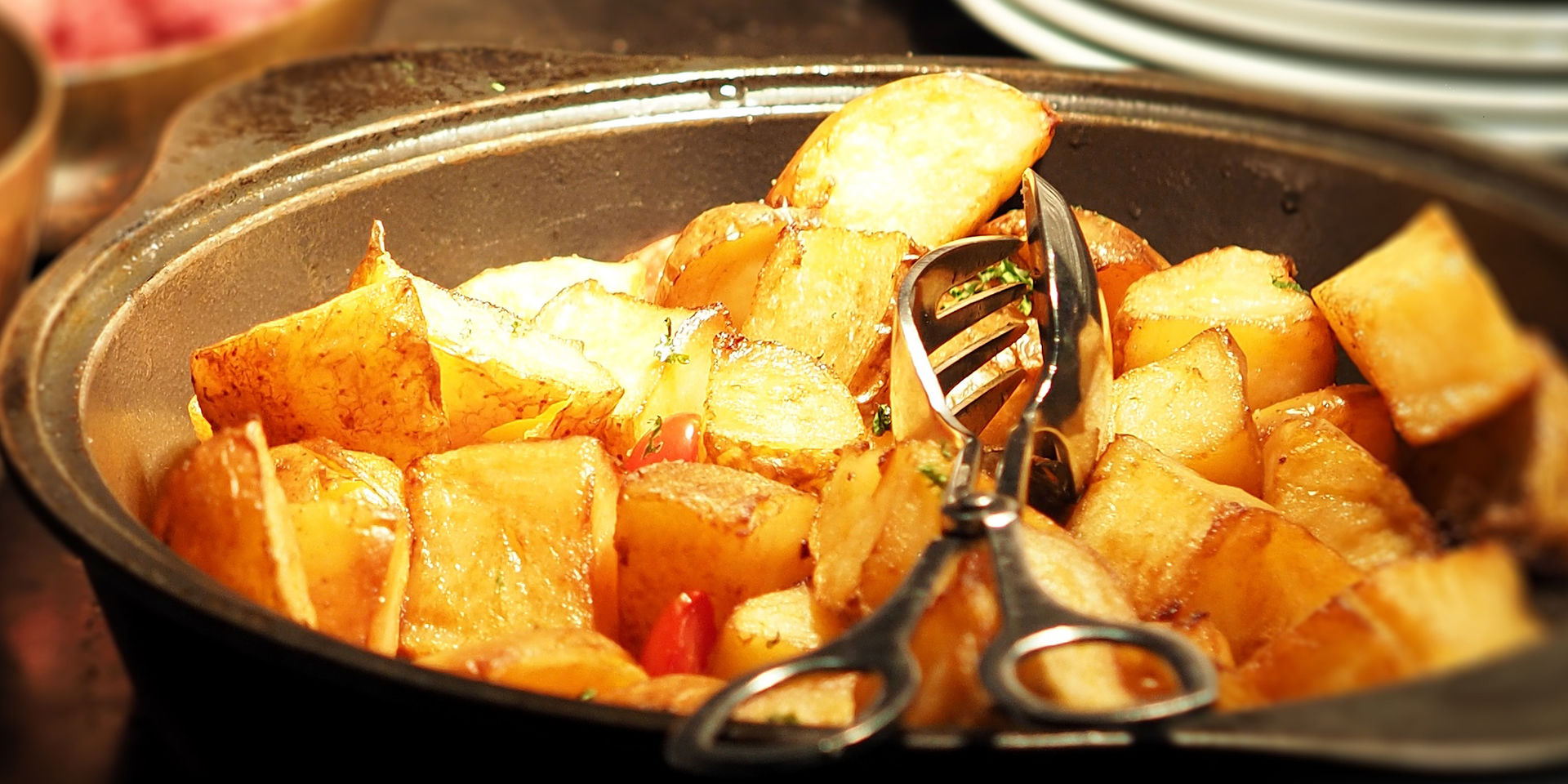 TARTUFO BAKED POTATOES
Cooking Time: 1 hour
Serving Size: Choose one medium baking potato per serving (each about 6 ounces)
Ingredients:
Baking Potatoes ~ one for each serving

Isola Truffle Butter

Olive Oil (optional)

Sea Salt (optional)
Preparation Instructions:
Choose one medium baking potato per serving (each about 6 ounces) . Russets are a good choice.

Rinse in cold water and scrub away any soil. Pierce skins with a sharp knife in a few places to prevent potatoes from bursting in the oven. If you prefer a softer skin; rub the skins with Isola Olive Oil. You may also like to roll the potatoes lightly in sea salt.

Wrap in aluminum foil. For a crisper skin that is so good to eat - leave off the oil and the aluminum foil.

Bake in a 350 degree oven for about one hour. If you are baking more than four at the same time an extra 15 minutes baking time may be needed.

Now here's the best part ~ don't be skimpy with the Isola Italian Truffle Butter! Dollop it on, mix it in or even whip it in for a twice baked Tartufo Baked Potato!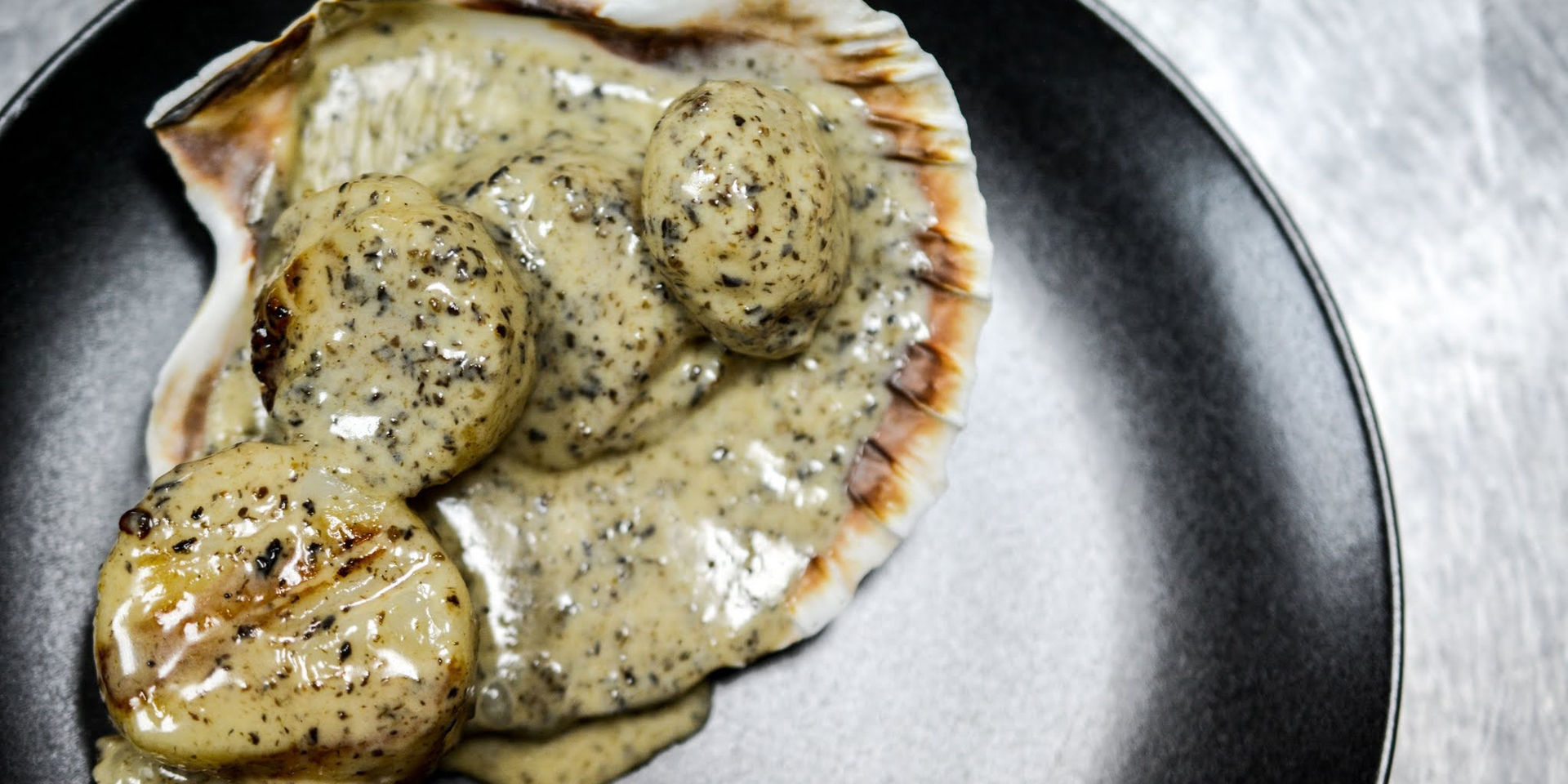 SCALLOPS IN TRUFFLE BUTTER SAUCE
Cooking Time: 15 Minutes
Serving Size: 4 Servings
Ingredients:
1 Pound of dry sea scallops

3 Tablespoons of Isola Truffle Butter

1 Tablespoon of My Brothers Olive Oil

Kosher Salt/Ground Pepper to Taste

Teaspoon of Parsley
Preparation Instructions:
In a large skillet heat the Olive Oil on medium heat.

Clean scallops and season well with parsley, salt, and pepper.

Cook each side of the scallops until brown, about 3 minutes each.

Turn down heat once all sides are browned and add truffle butter. (For a heavier sauce add heavy cream and truffle pate)

Serve Truffles one cooled slightly.
Learn more about Truffles!
Sources:
http://wonderopolis.org/wonder/what-are-truffles
http://mentalfloss.com/article/60539/why-are-truff...