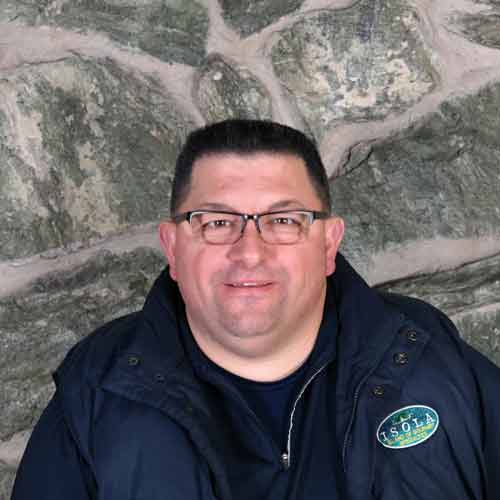 Rob Rotondo - Warehouse Manager
Rob oversees the Isola warehouse staff and delivery drivers. Implementing tasks not only until they are complete but done to satisfaction is something in which he takes pride. Rob believes that the time taken up front training the crew is a wise investment and worth it well into the future. Rob does enjoy having a little fun with the crew, so there are sure to be a few jokes and laughter in the warehouse! A behind the scenes guy ~ true. But when you are choosing your next Isola product at your favorite store, know that Rob is the guy that made certain it got to you!
Favorite Dish: "My favorite dish would be Pasta tossed with Broccoli and Shrimp. It's a wonderful dish with a little Olive oil and garlic mixed in of course. Isola My Brothers Olive Oil is the perfect ingredient to make the dish shine."
Cooking Tip: "Don't let your sauce burn! It is one of the best parts of the meal so make sure you keep stirring."
Authentic Italian Tip: "There is no Alfredo Sauce in Italy except at the Alfredo Restaurants that claim to originate the dish. It is widely popular all over the United States, thanks to the actors who brought the recipe back with them."
Favorite part of my job/responsibility: "When all the trucks are gone early in the morning, then we can start it all over again!"