Le Ferre Hot Pepper Extra Virgin Olive Oil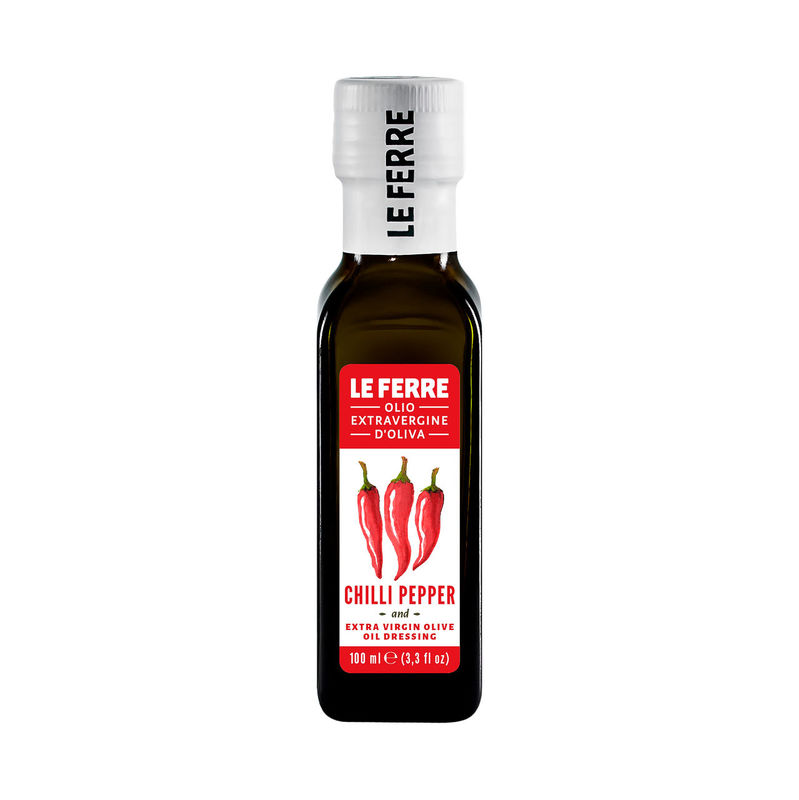 $4.75
100ml
Hot Pepper added to a rich extra virgin olive oil for spicy finish.

GMO FREE

GLUTEN-FREE

NO TRANS FAT

VEGETARIAN

VEGAN
Le Ferre Hot Pepper Extra Virgin Olive Oil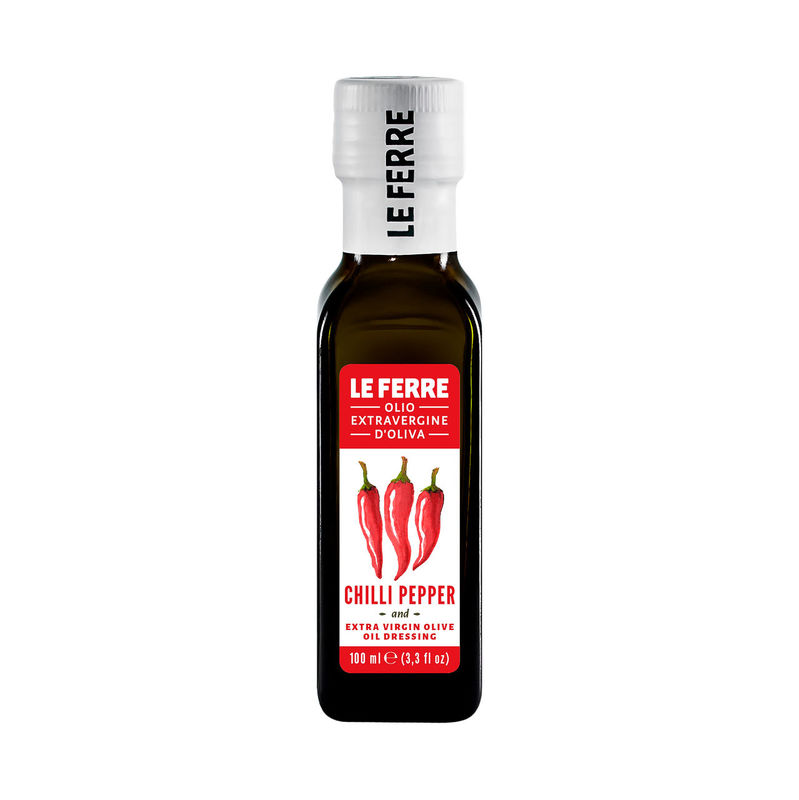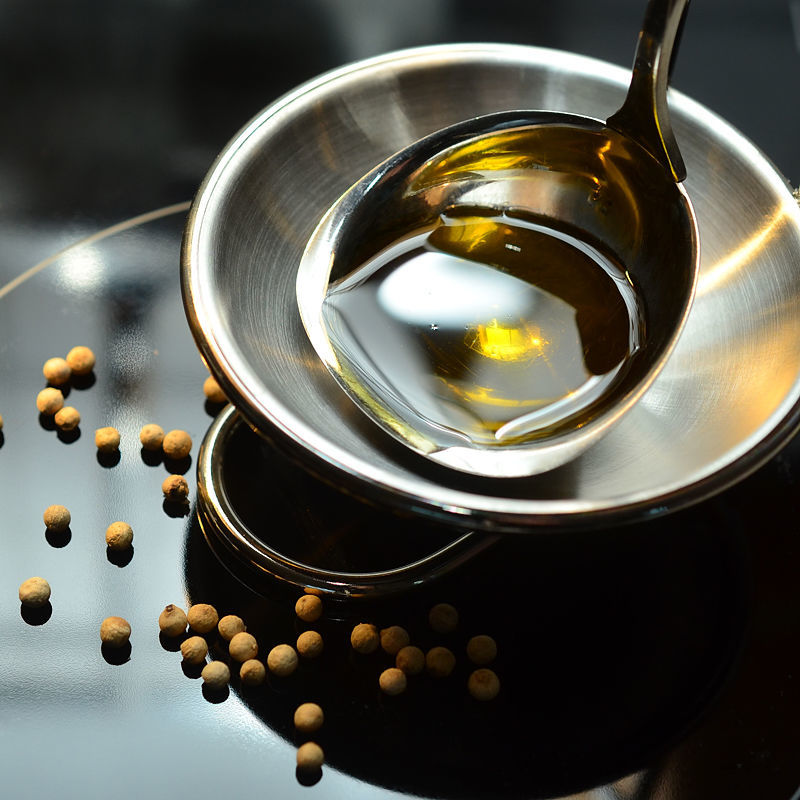 Extra Virgin Olive Oil that is naturally flavored with spicy Hot Pepper is the ideal oil for dipping and finishing off your favorite dish!
LE FERRE is the name of a very ancient countryside in the estate of Castellaneta (Taranto, PUGLIA). A prosperous valley between the sea and the hill where the land breathes the breeze of the Ionian Sea and the scents of the Mediterranean scrub climbing on Murgia. The century-old olive trees that we cultivate and preserve in LE FERRE represent our solid roots, they are the essence of our work and produce, always authentic.LE FERRE is a valuable oil production, only extra virgin, unique in the Italian panorama of quality oils, for its original. Everything originates in nature: there are many varieties of olives, each with its own characteristics of shape, color and flavor capable of giving different peculiarities to the oil(olioleferre.com).
Nutrition Facts
Serving Size 1 Tablespoon
Servings Per Package: 7 Amount Per Serving
Calories 126
Calories From Fat 125
% Daily Value*
Total Fat 0g
0%
Saturated Fat 2g
10%
Poly Unsaturated Fat: 1.7g
0%
Cholesterol 10mg
3%
Sodium 0mg
0%
Total Carbohydrates 0g
0%
Dietary Fiber 0g
0%
Sugars g
Protein
0g * Percent Daily Values are based on a 2000 calorie diet. Your daily value may be higher or lower depending on your calorie needs:
Ingredients:
98% Extra Virgin Olive Oil; 2% Natural Extract Hot Pepper.