"I Love You" Handmade Chocolates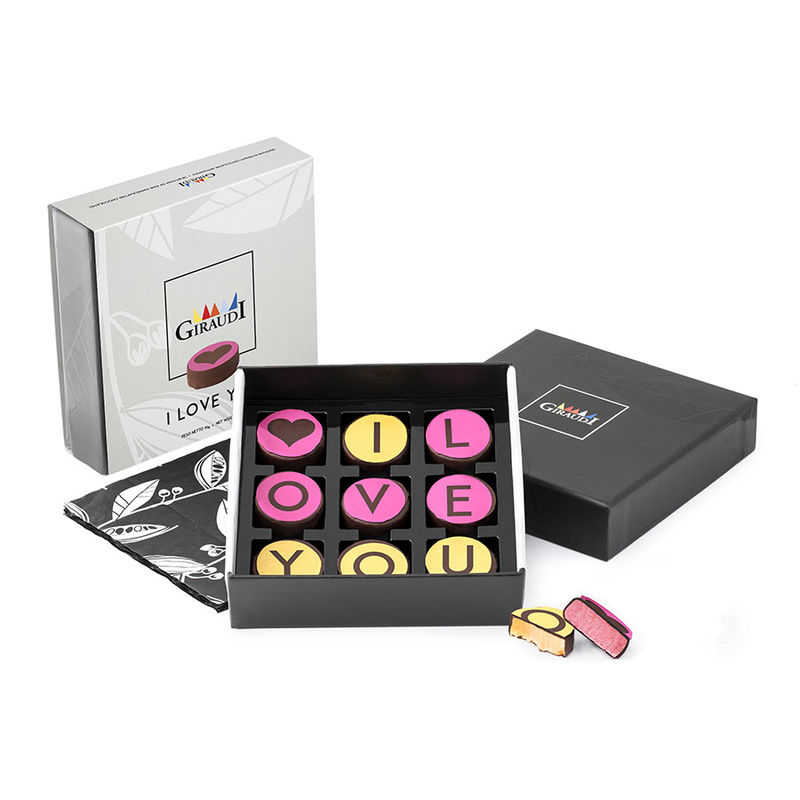 $24.99
We all know nothing says, "I love you," like Chocolate. This box of chocolates does it for you. Made with White Chocolate, Strawberry, and Passion Fruit, these chocolates are sure to do the job!
"I Love You" Handmade Chocolates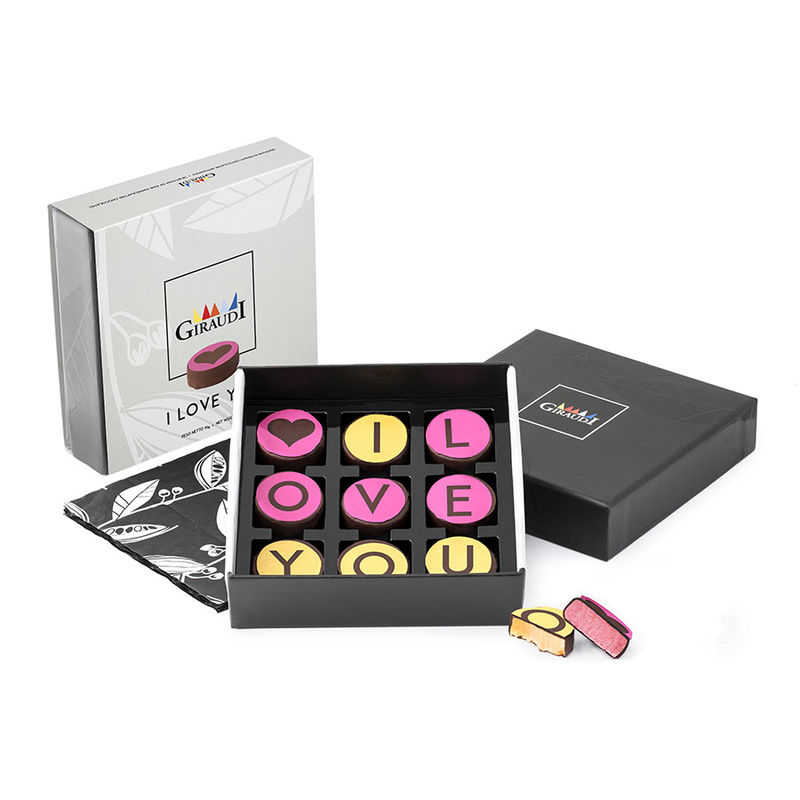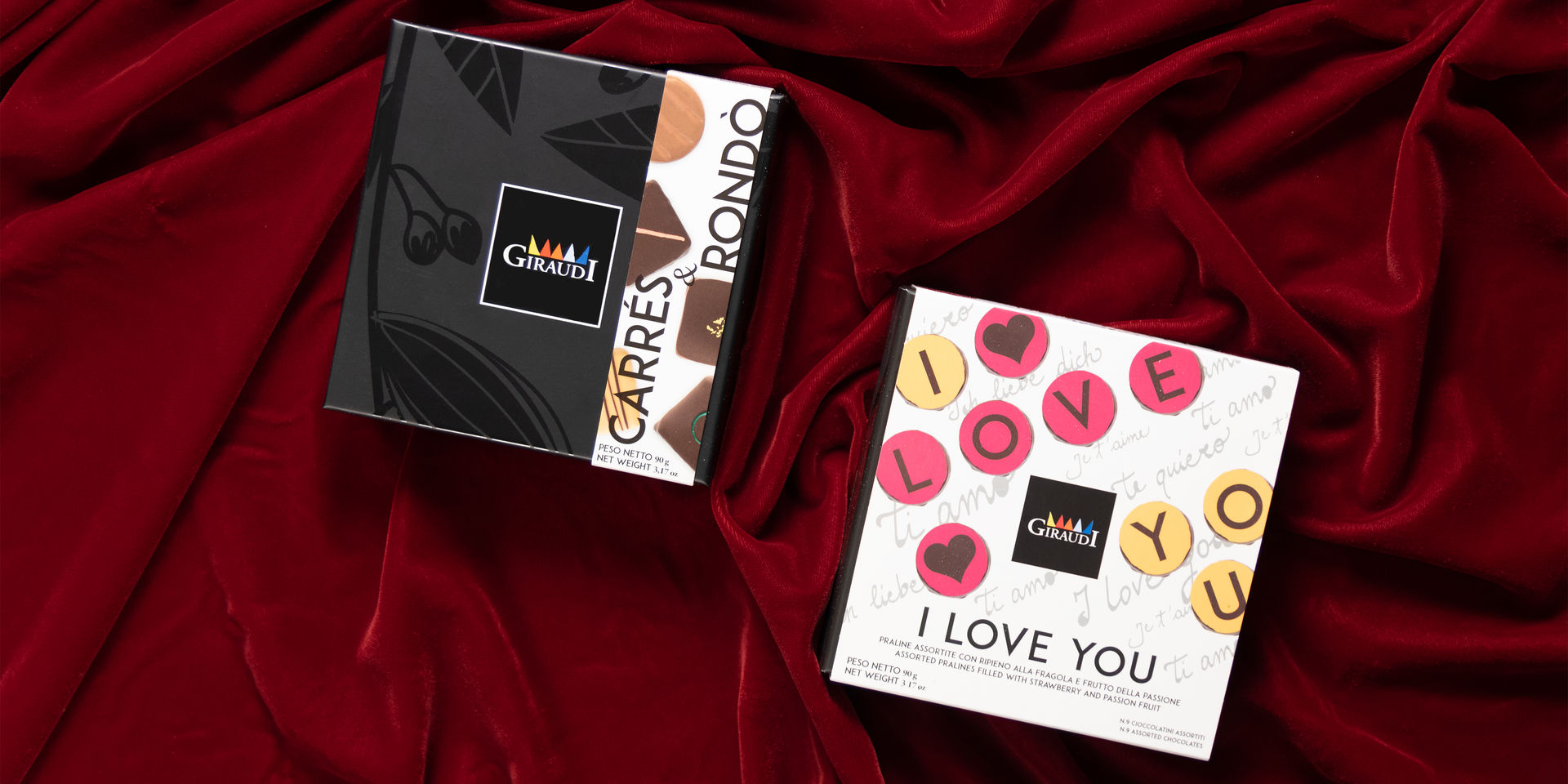 This box does more than say I love you. It expresses the thought and detail put into finding a gift that is more than a box of chocolates. Each piece is hand made with the finest ingredients by Italian Chocolatiers.
Giraudi is the top chocolatier in Italy. This box presents the perfect opportunity to set the mood of any dinner date, birthday, or Wednesday evening.