Isola Chocolate Biscotti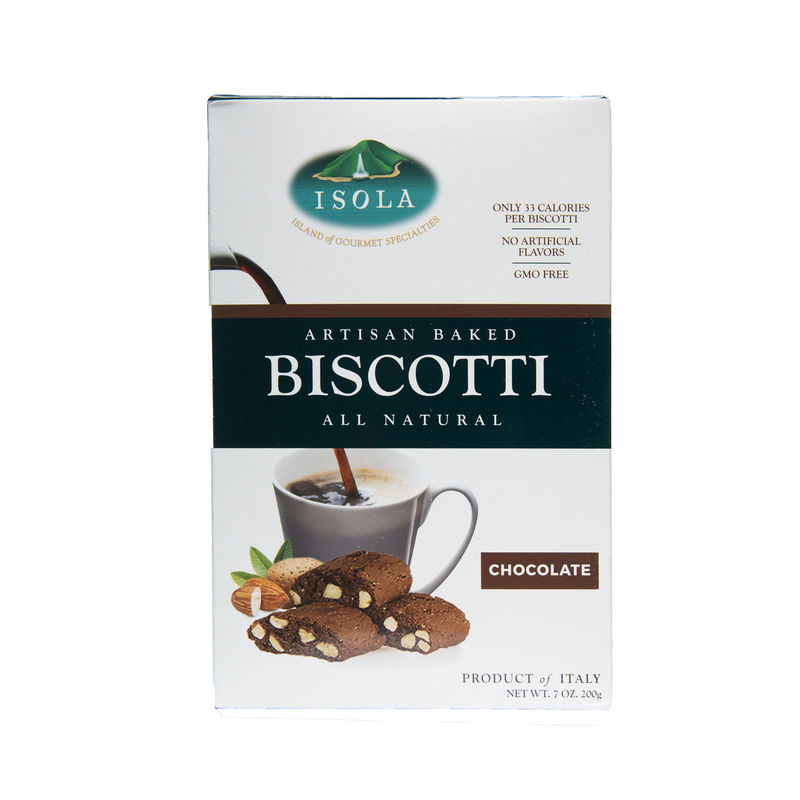 7 oz
Chocolate subtle sweetness with a perfect crunch

GMO FREE

NO TRANS FAT

VEGETARIAN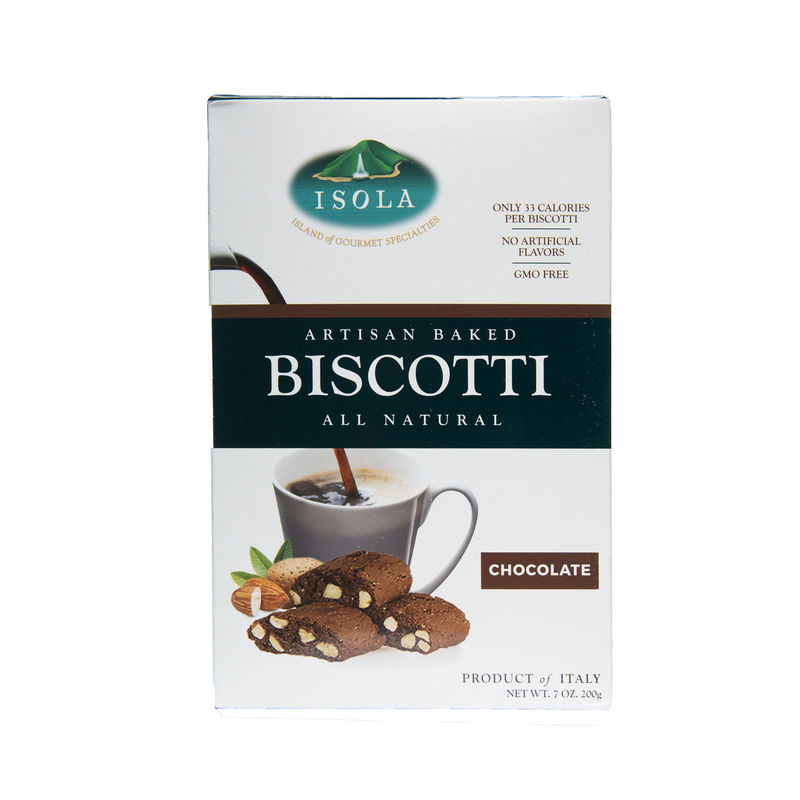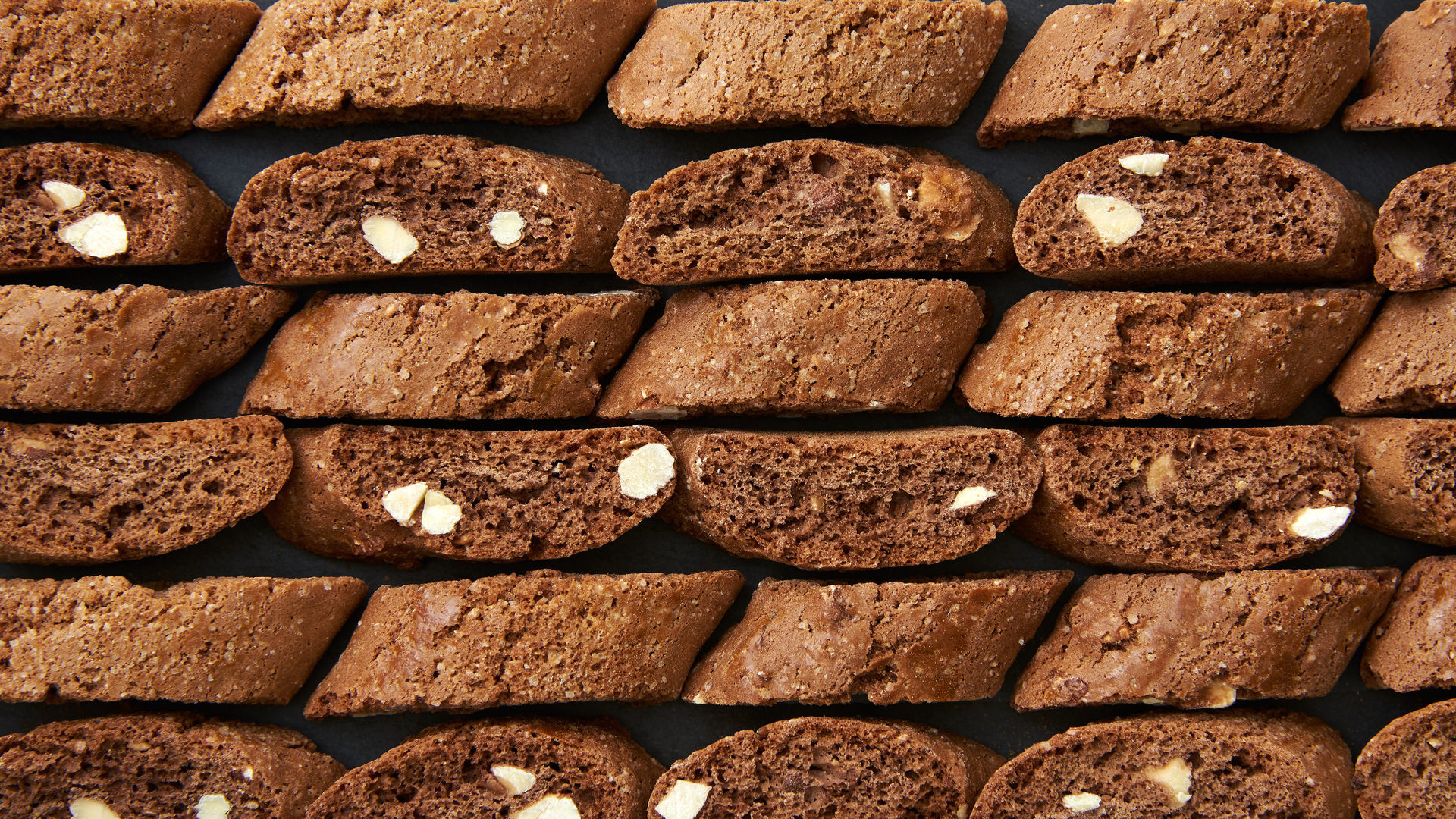 Biscotti are a staple of Italian cuisine! Any of our three flavors; Cranberry, Chocolate or Almond are the perfect pairing for your morning cup of coffee or your evening espresso. Their crispy, crunchy crust is great for dipping!
The name Biscotti comes from the combination of the Italian word bis meaning twice and cotto meaning baked, describing the crispiness of the cookie/biscuit. It has been a popular snack since the Roman times where it was convenient for travelers.
Nutrition Facts
Serving Size 4 cookies
Servings Per Package: About 7 Amount Per Serving
Calories 130
Calories From Fat 45
% Daily Value*
Total Fat 0g
0%
Saturated Fat 1g
5%
Poly Unsaturated Fat: 0g
0%
Cholesterol 10mg
3%
Sodium 115mg
5%
Total Carbohydrates 18g
6%
Dietary Fiber 1g
4%
Sugars 10g
Protein
4g Vitamin A (2%) Vitamin C (0%) Calcium (2%) Iron (4%) * Percent Daily Values are based on a 2000 calorie diet. Your daily value may be higher or lower depending on your calorie needs:
Ingredients:
Wheat Flour, Sugar, Almonds, Cocoa Powder, Eggs, Butter, Pasteurized Whole Milk, Honey, Salt, Baking Powder(disodium phosphate, sodium bicarbonate), Natural Hazelnut Flavors.

PRODUCT CONTAINS DAIRY, NUTS, AND WHEAT.
WHAT OUR CUSTOMERS THINK
"I buy your biscotti at Whole Foods Market, and they are absolutely FANTASTIC . . . but could you please make them "full size"? They're a little hard to dip in such a small size, and I feel like a pig when I take them with me to Starbuck's. Thanks for listening!"

"These are my all time favorite biscotti, and essential to starting my day with coffee.."