Isola Fresh Pasta Gourmet Pack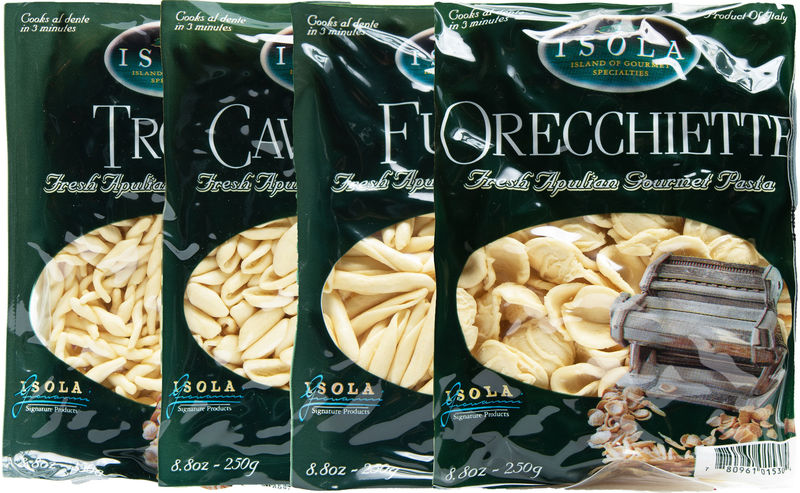 4~ 8.8 oz packages
Assortment of our fresh natural flavors

Fresh Orecchiette ~ 8.8oz
Fresh Fusilli~ 8.8oz
Fresh Trofie~ 8.8oz
Fresh Cavatelli~ 8.8oz

GMO FREE

NO TRANS FAT

VEGETARIAN

VEGAN
Isola Fresh Pasta Gourmet Pack
Requires Special Shipping - Please call 1.773.342.2121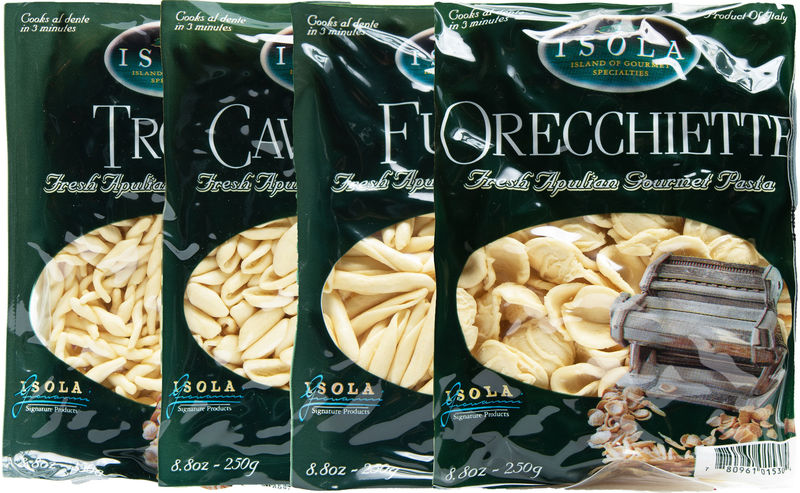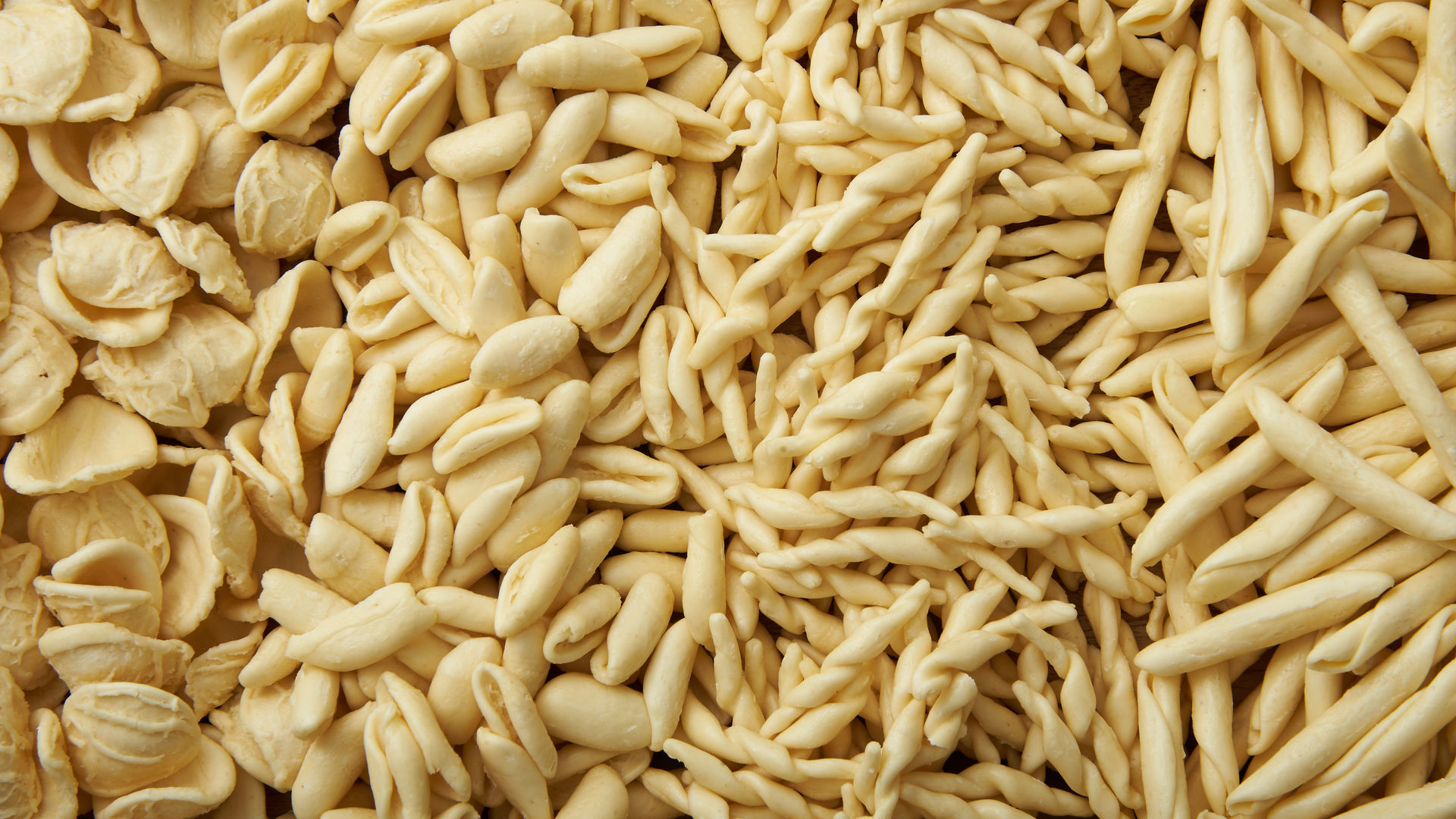 Try our Fresh pasta and taste the difference from other dry brands. Buy the gourmet pack to receive over 15% off of the regular individual price.
Fresh Orecchiette ~ 8.8oz
Fresh Fusilli~ 8.8oz
Fresh Trofie~ 8.8oz
Fresh Cavatelli~ 8.8oz
Fresh Pasta is very different from dried in many ways. To list a few it has a much quicker cooking time, is lighter in texture which makes it well suited for light sauces, and has a shorter shelf life. That is why it is the perfect meal for two, its easy, quick and of course taste fresh!
Ingredients:
Durum Wheat (Semolina) and Water.

CONTAINS WHEAT.