La Vecchia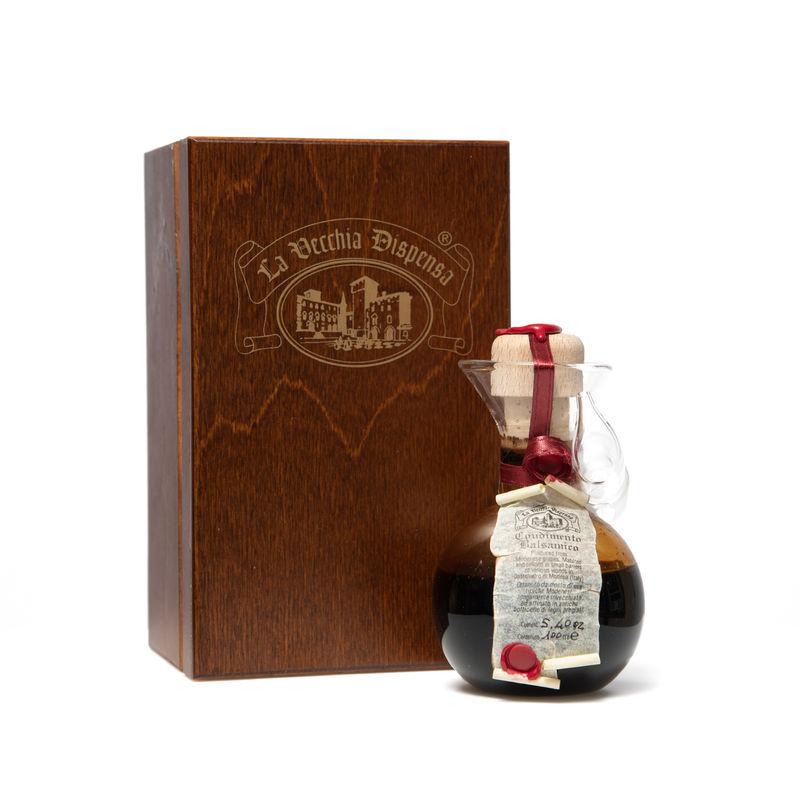 Continuing with our human analogy, this great-grandfather of balsamicos has a century of mellowing behind it. Complex, unbelievably smooth and completely satisfying to the most demanding audience, our 100-year balsamico is, no exaggeration, one of the finest of its kind to be found anywhere.
La Vecchia Dispensa 100yr Balsamic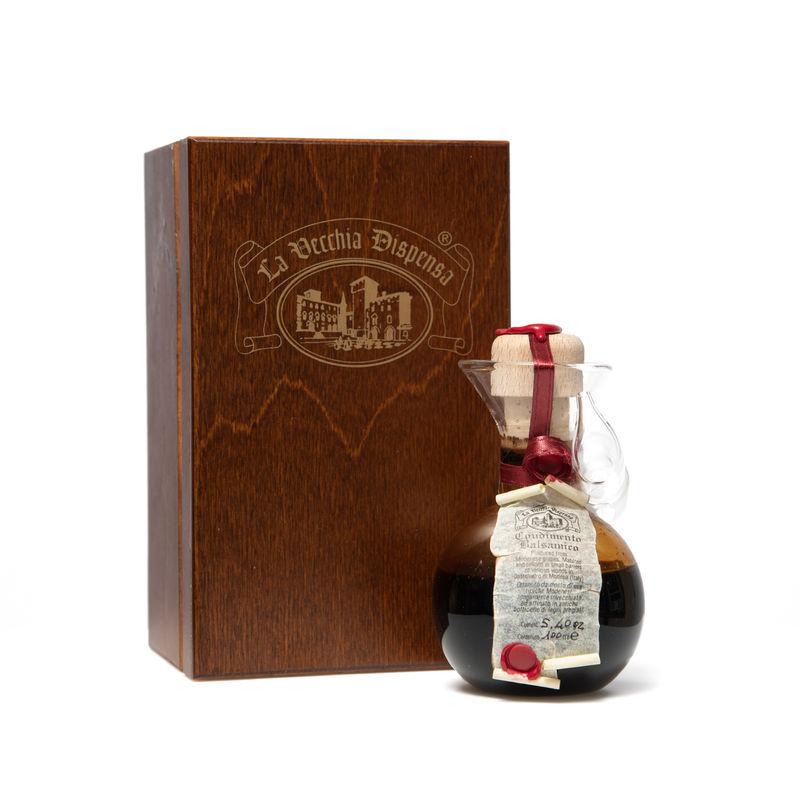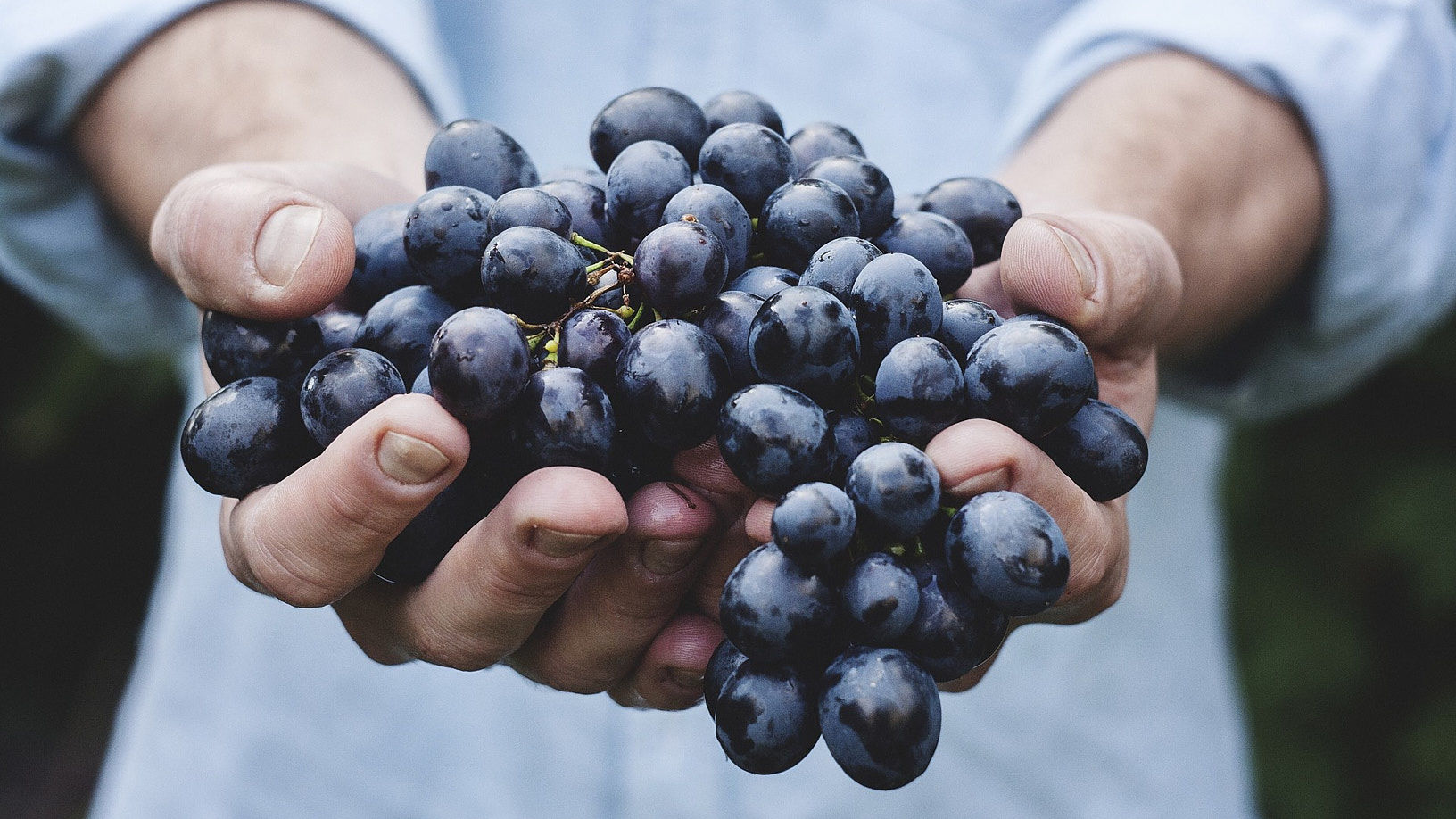 We would be assured that the traditional balsamico we bring to you is worthy of its designation. In the Pelloni family of Modena, we reached that goal. They began with the Al Castello restaurant at Castelvetro, Modena, located at the medieval Piazza della Dama.
Over the years, constant requests from diners for their bottled delicacies led to the establishment of La Vecchia Dispensa, a name drawn from the peasant lifestyle of antiquity. Strictly made in the traditional way, this balsamico begins with the pressed must of Trebbiano grapes, then is aged in barrels of costly woods.