Truffle Oil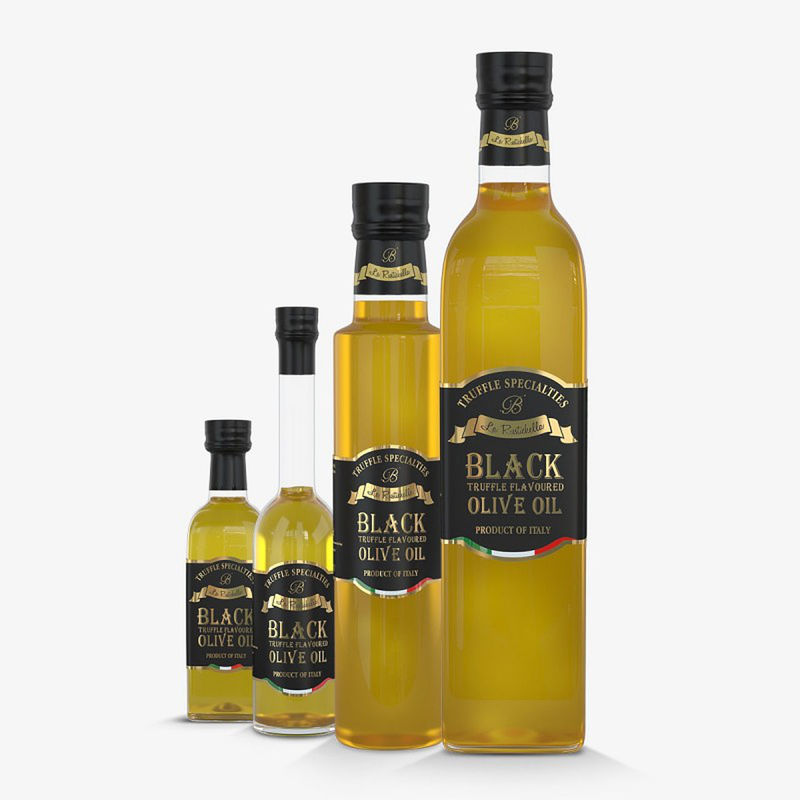 3.52oz
Earthy aroma with savory, rich mildly oaky flavor.



GMO FREE

GLUTEN-FREE

NO TRANS FAT

VEGETARIAN

VEGAN
Black Truffle Oil ~ 3.52oz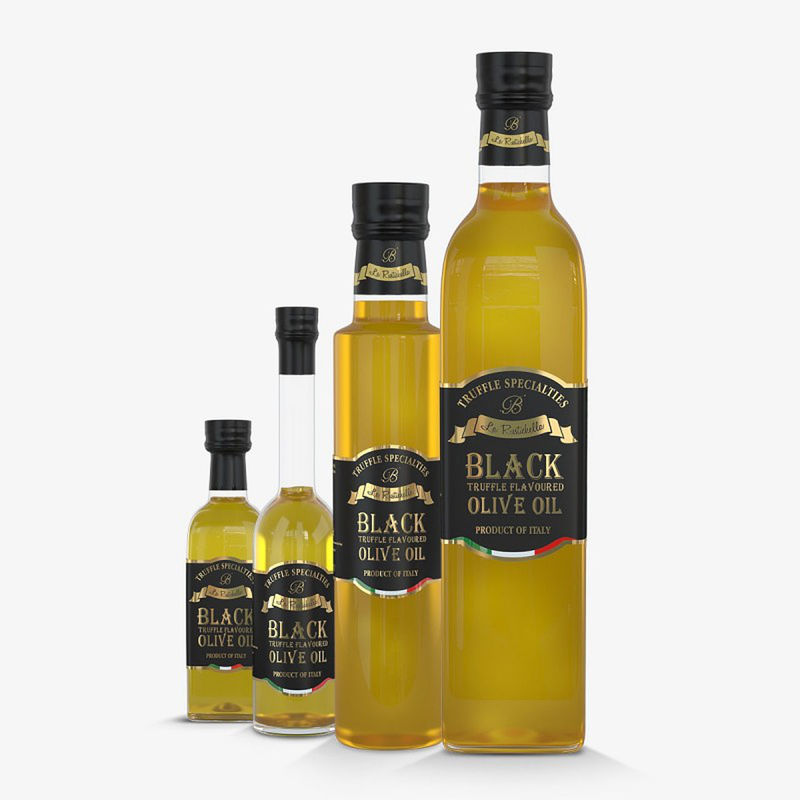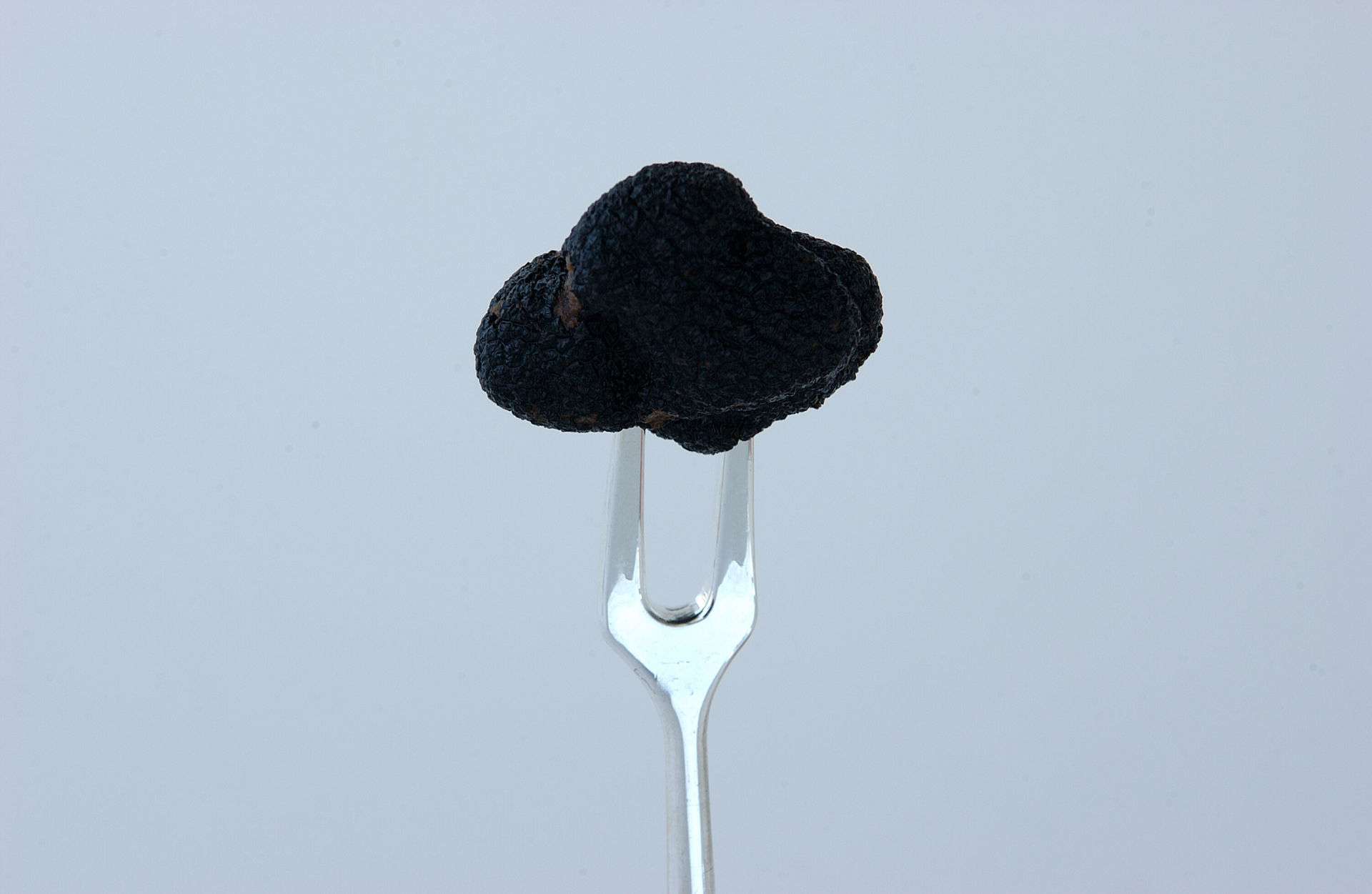 Truffles are not a cultivated delicacy. Harvesting truffles requires the keen scent of specially trained dogs sent out to find them underground, leading hunters to the desirable treasures where they can then dig them up.
What do you do with this? What don't you do with this! A few drops on your omelet or eggs sunny side up will transform them to a gourmet treat. Drizzle on salad for a taste that mere mushrooms can't equal!
Nutrition Facts
Serving Size 1 Tablespoon
Servings Per Package: About 7 Amount Per Serving
Calories 135
Calories From Fat 135
% Daily Value*
Total Fat 0g
0%
Saturated Fat 3g
15%
Poly Unsaturated Fat: 0g
0%
Cholesterol 0mg
0%
Sodium .3mg
0%
Total Carbohydrates 0g
0%
Dietary Fiber 0g
0%
Sugars 0g
Protein
0g Calcium (.01%) * Percent Daily Values are based on a 2000 calorie diet. Your daily value may be higher or lower depending on your calorie needs:
Ingredients:
Olive Oil (EU origin), and Black Truffle Aroma.


WHAT OUR CUSTOMERS THINK
"Light and intoxicatingly aromatic - I thought I had to travel to Italy to procure this fine oil. Thanks Isola Imports!."