Truffle Salt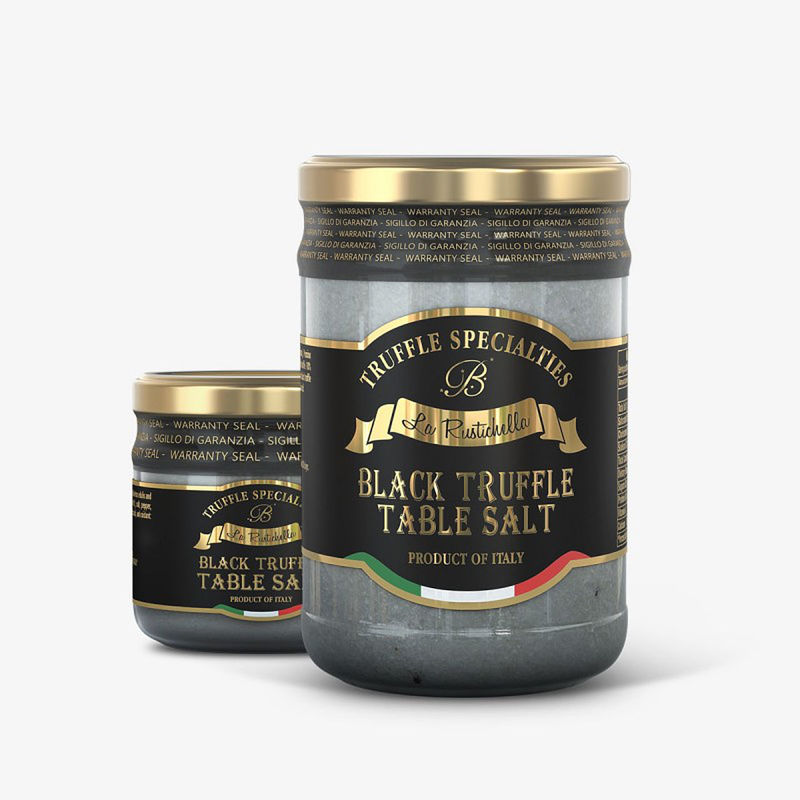 3.9oz
Fine Gourmet Salt with Earthy Truffle Finish.

GMO FREE

GLUTEN-FREE

NO TRANS FAT

VEGETARIAN

VEGAN
Black Truffle Table Salt~ 3.9oz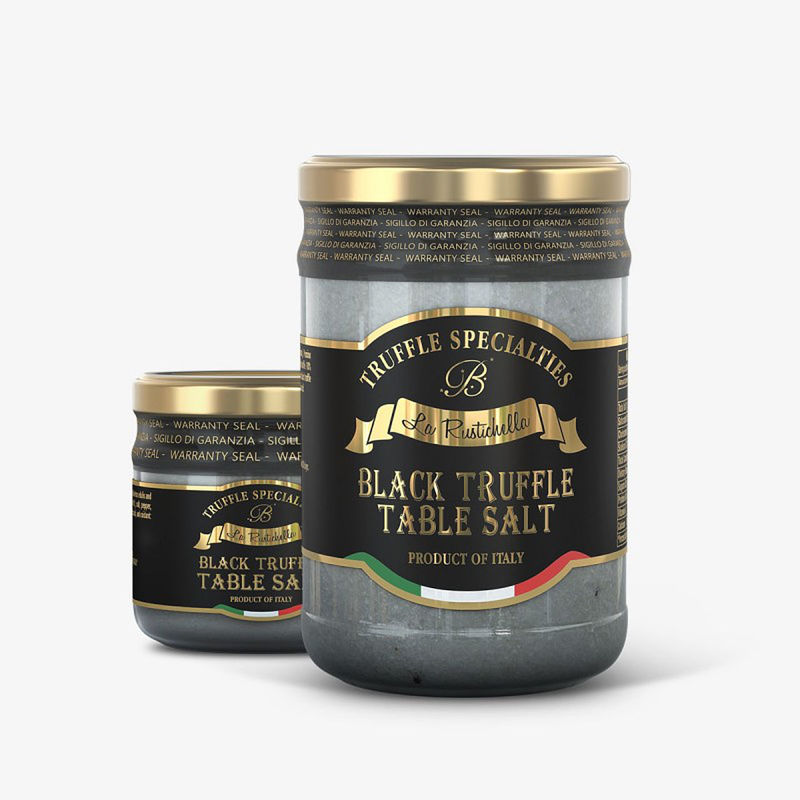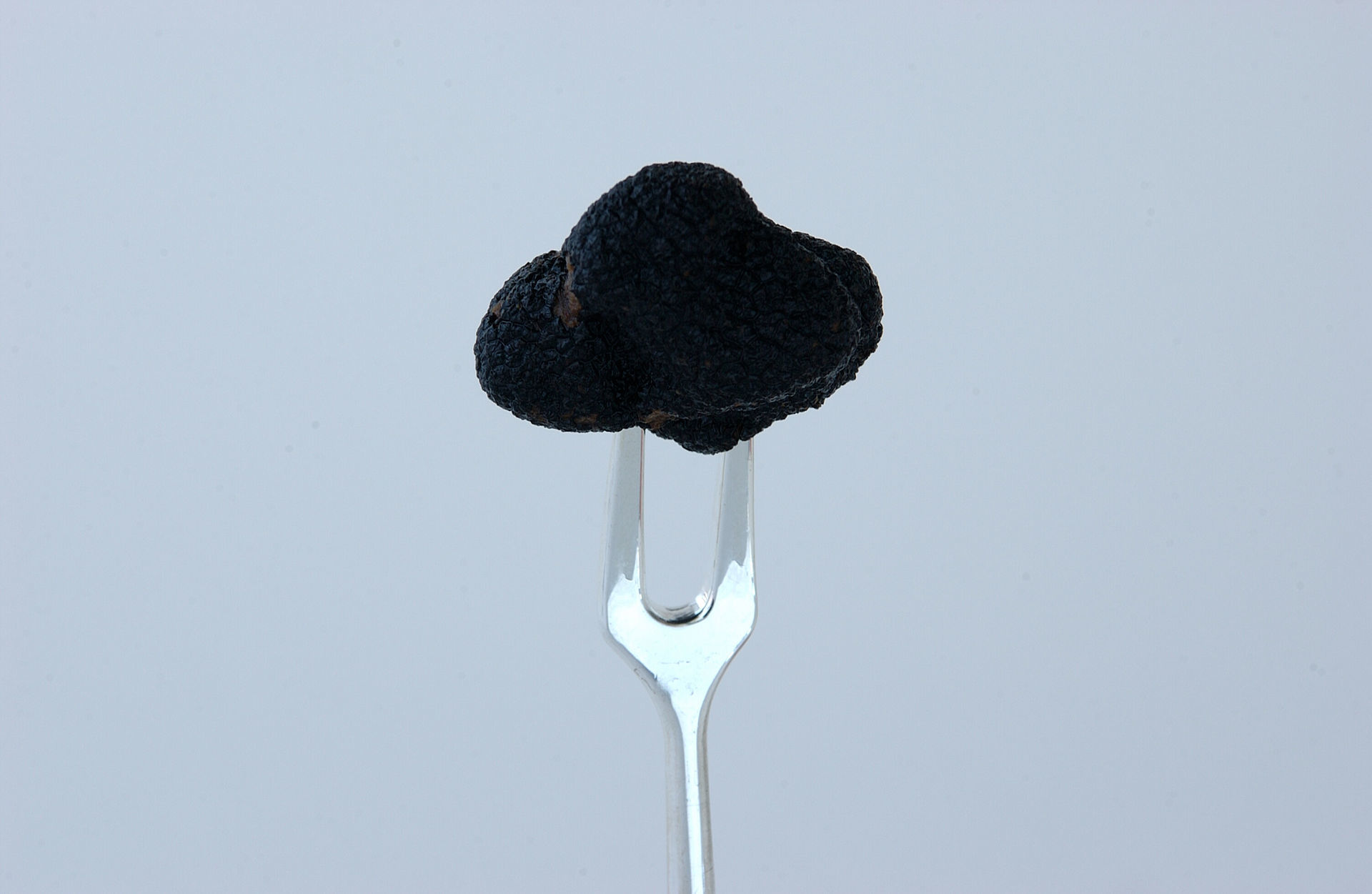 Gourmet Salts with Earthy Truffle taste this product is the perfect blend of sea and earth.Add on top of:

Fries
Risotto
Popcorn
Vegetables
Steak
Made by one of the most famous truffle companies in Italy, La Rustichella has a long history of created gourmet and exciting products that are always high quality.
Nutrition Facts
Serving Size .5g
Servings Per Package: About 230 Amount Per Serving
Calories
Calories From Fat 0
% Daily Value*
Total Fat 0g
0%
Saturated Fat 0g
0%
Poly Unsaturated Fat: 0g
0%
Cholesterol 0mg
0%
Sodium 2mg
0%
Total Carbohydrates 0g
0%
Dietary Fiber 0g
0%
Sugars 0g
Protein
0g * Percent Daily Values are based on a 2000 calorie diet. Your daily value may be higher or lower depending on your calorie needs:
Ingredients:
Fine Salt, 3% Black Truffle, Flavor.