Isola Arborio Rice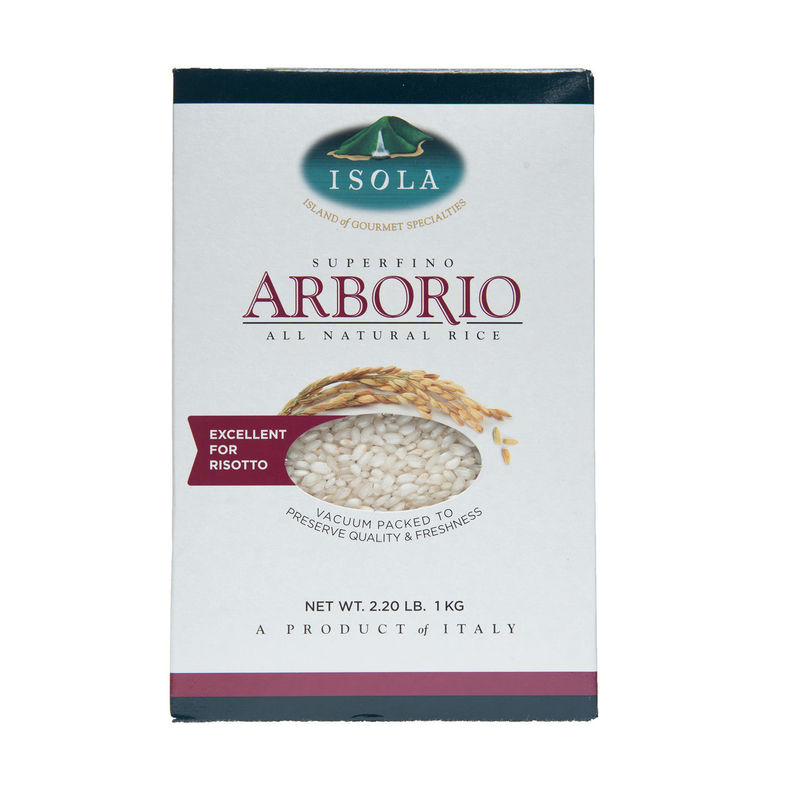 2.2 lbs
Stubby, milky texture with creamy taste

GMO FREE

NO TRANS FAT

VEGETARIAN

VEGAN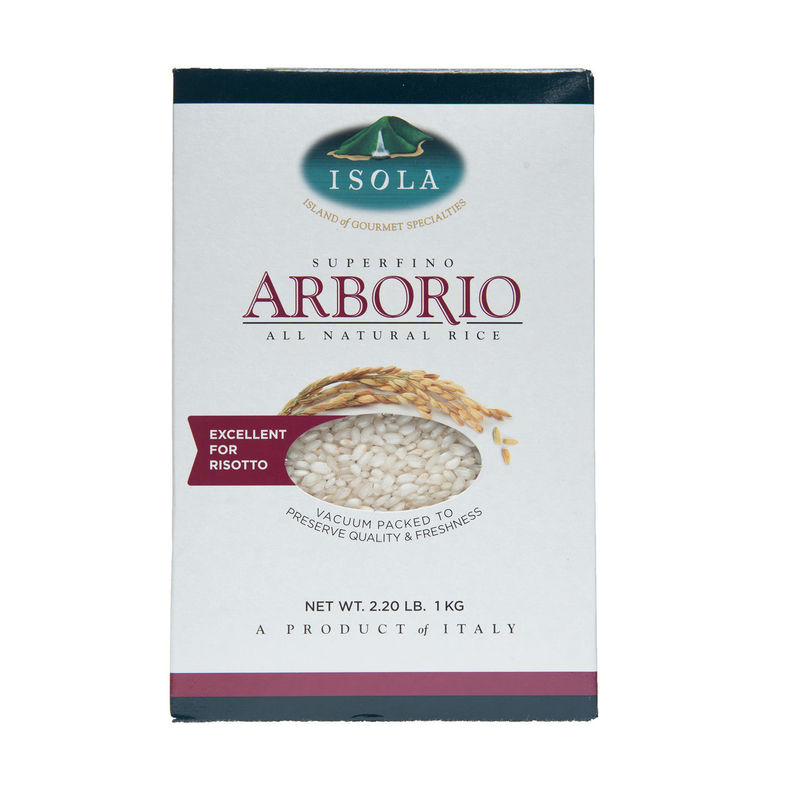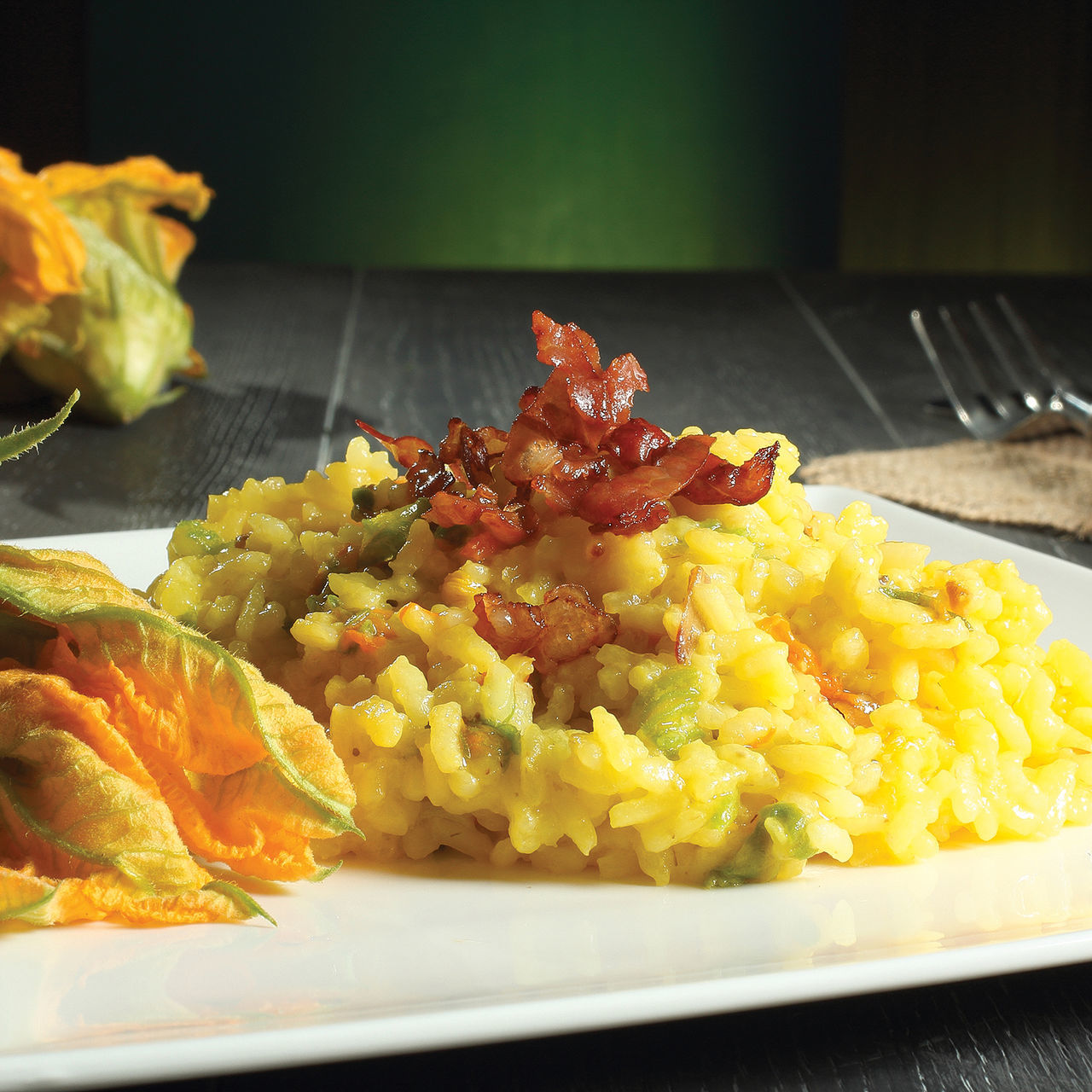 Widely known as the foundation for Italian risotto, Arborio rice is short, fat and pearly. High in Starch Content that is released in cooking, the rice becomes creamy and rich.
Arborio rice is high in starch content, which is released during cooking, giving it that classic creamy texture ideal for risotto. You can use other rices for risotto, but for a result that best reflects most Italian of dishes, Arborio rice is the choice. Isola's Arborio rice is the best available in Italy and you will find that it sets itself apart from all the other arborio now available on supermarket shelves in the United States.
Nutrition Facts
Serving Size 1/4 Cup
Servings Per Package: 20 Amount Per Serving
Calories 180
Calories From Fat 0
% Daily Value*
Total Fat 0g
0%
Saturated Fat 0g
0%
Poly Unsaturated Fat: 0g
0%
Cholesterol 0mg
0%
Sodium 0mg
0%
Total Carbohydrates 40g
13%
Dietary Fiber 1g
4%
Sugars g
Protein
4g Vitamin A (0%) Vitamin C (0%) Calcium (0%) Iron (2%) * Percent Daily Values are based on a 2000 calorie diet. Your daily value may be higher or lower depending on your calorie needs:
Ingredients:
Arborio Rice (Long Grain)
WHAT OUR CUSTOMERS THINK
"Great rice. I make alot of risotto. Always cooked great. Excellent texture."

"The texture and flavor were tremendous."