Vincotto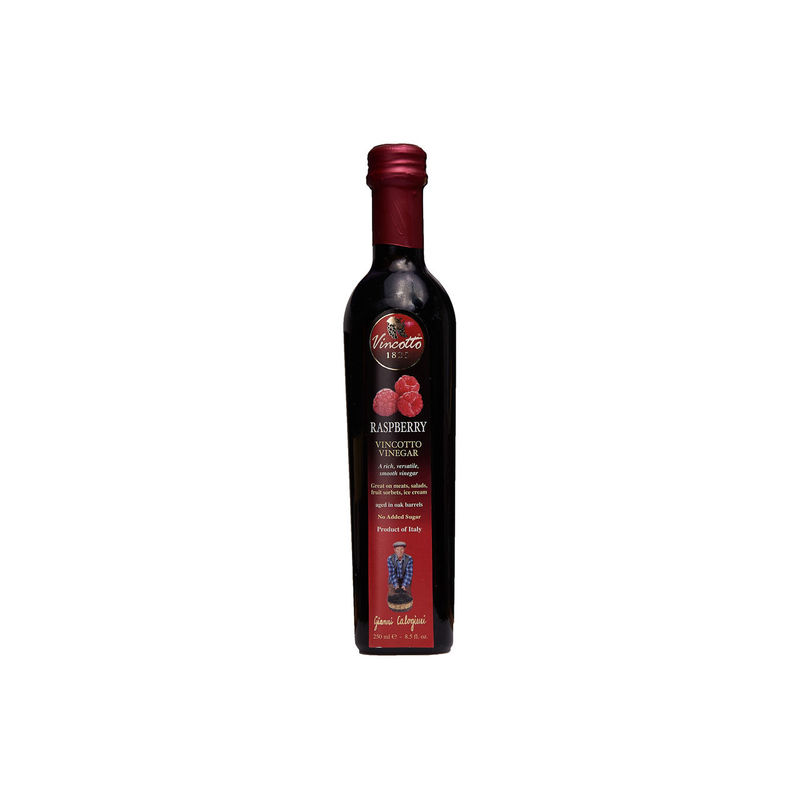 8.5 oz
Velvety body and a deep, sweet raspberry flavor, with subtle overtones of spices, grapes and prunes

GMO FREE

GLUTEN-FREE

NO TRANS FAT

VEGETARIAN

VEGAN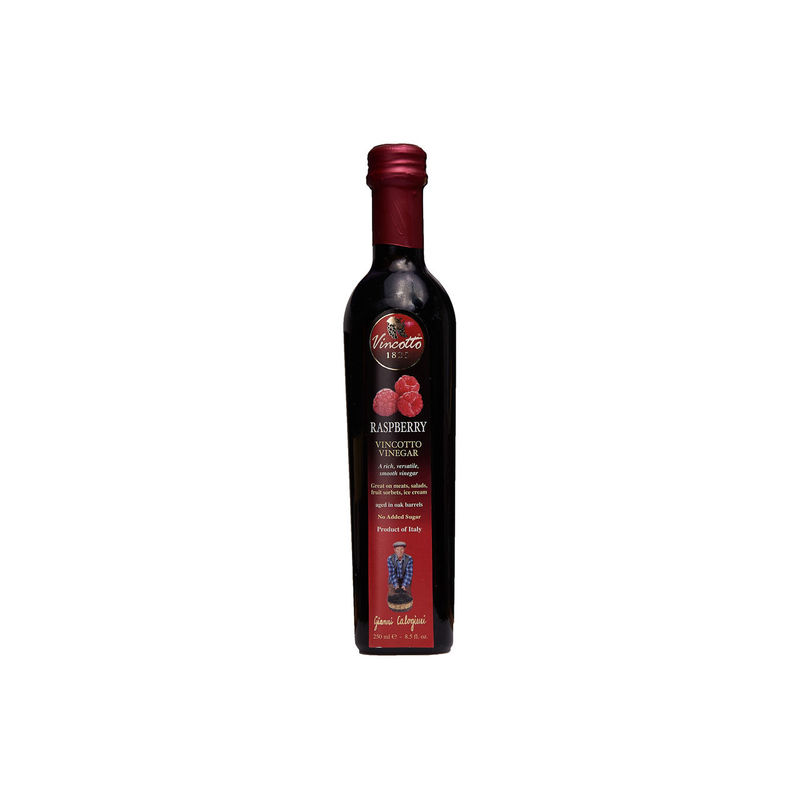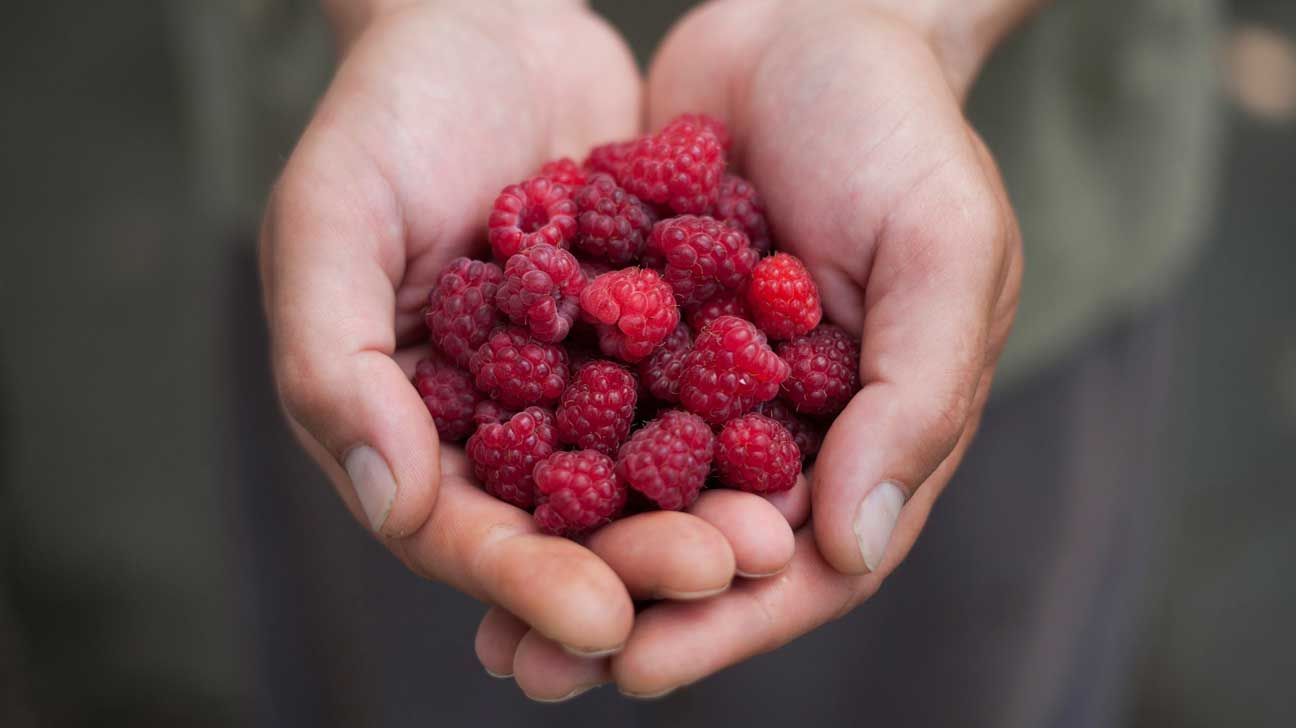 Velvety body and a deep, sweet raspberry flavor, this condiment is very versatile. Ideally paired with roasted meats, fish, salads and even on desserts, the texture is thick and full of flavor.
Produced since 1825 using a closely guarded traditional family recipe, this Vincotto is produced by cooking and reducing the musts (pressed juice) of Negroamaro and Black Malavasia grapes, which are left to wither on the vine for 30 days. Aged in oak barrels for up to four years, our Vincotto has a velvety body and a deep, sweet flavor, with subtle overtones of spices, grapes and prunes. Vincotto is a versatile condiment; just a few drops add great character to roasted meats and fish, salads and desserts.
Nutrition Facts
Serving Size 1 Tablespoon
Servings Per Package: 17 Amount Per Serving
Calories 10
Calories From Fat 0
% Daily Value*
Total Fat 0g
0%
Saturated Fat 2g
10%
Poly Unsaturated Fat: 0g
0%
Cholesterol 0mg
0%
Sodium 0mg
0%
Total Carbohydrates 2g
1%
Dietary Fiber 0g
0%
Sugars 2g
Protein
g Vitamin A (0%) Vitamin C (0%) Calcium (6%) Iron (0%) * Percent Daily Values are based on a 2000 calorie diet. Your daily value may be higher or lower depending on your calorie needs:
Ingredients:
Cooked Grape Must, Vinegar of Negroamaro And Malvasia Grapes, Raspberry.

CONTAINS NATURAL SULFITES.