Cream of Balsamic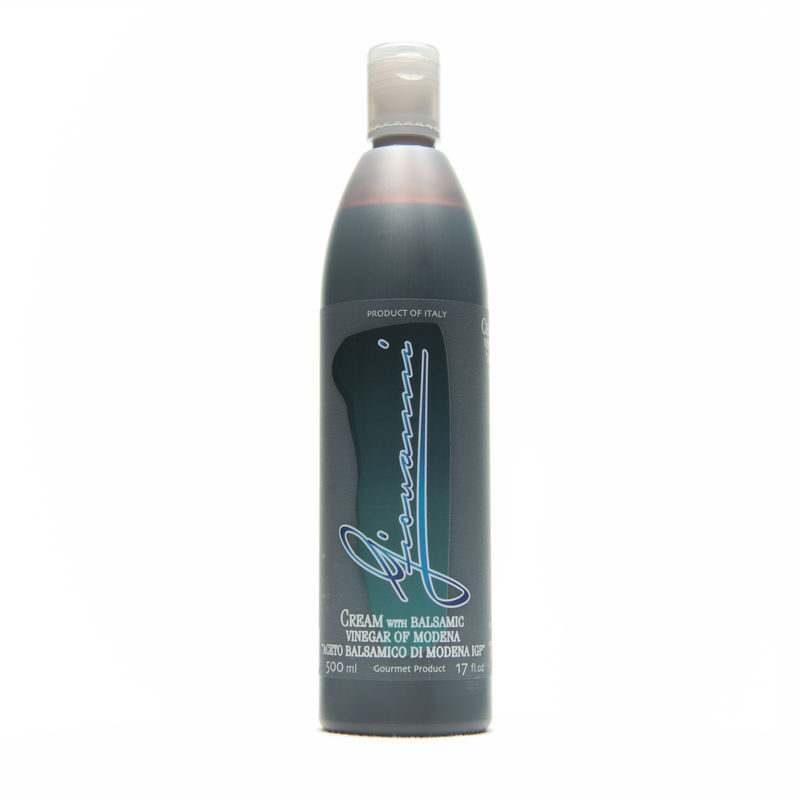 500ml
Concentrated, tangy taste with a sweet aftertaste

GMO FREE

GLUTEN-FREE

NO TRANS FAT

VEGETARIAN

VEGAN
Isola Cream of Balsamic ~ Original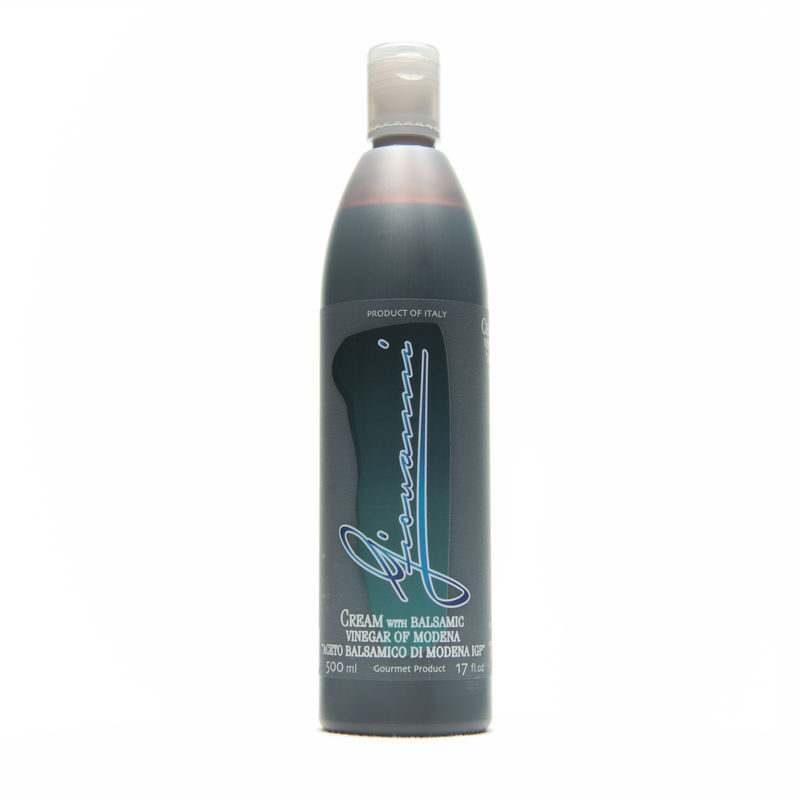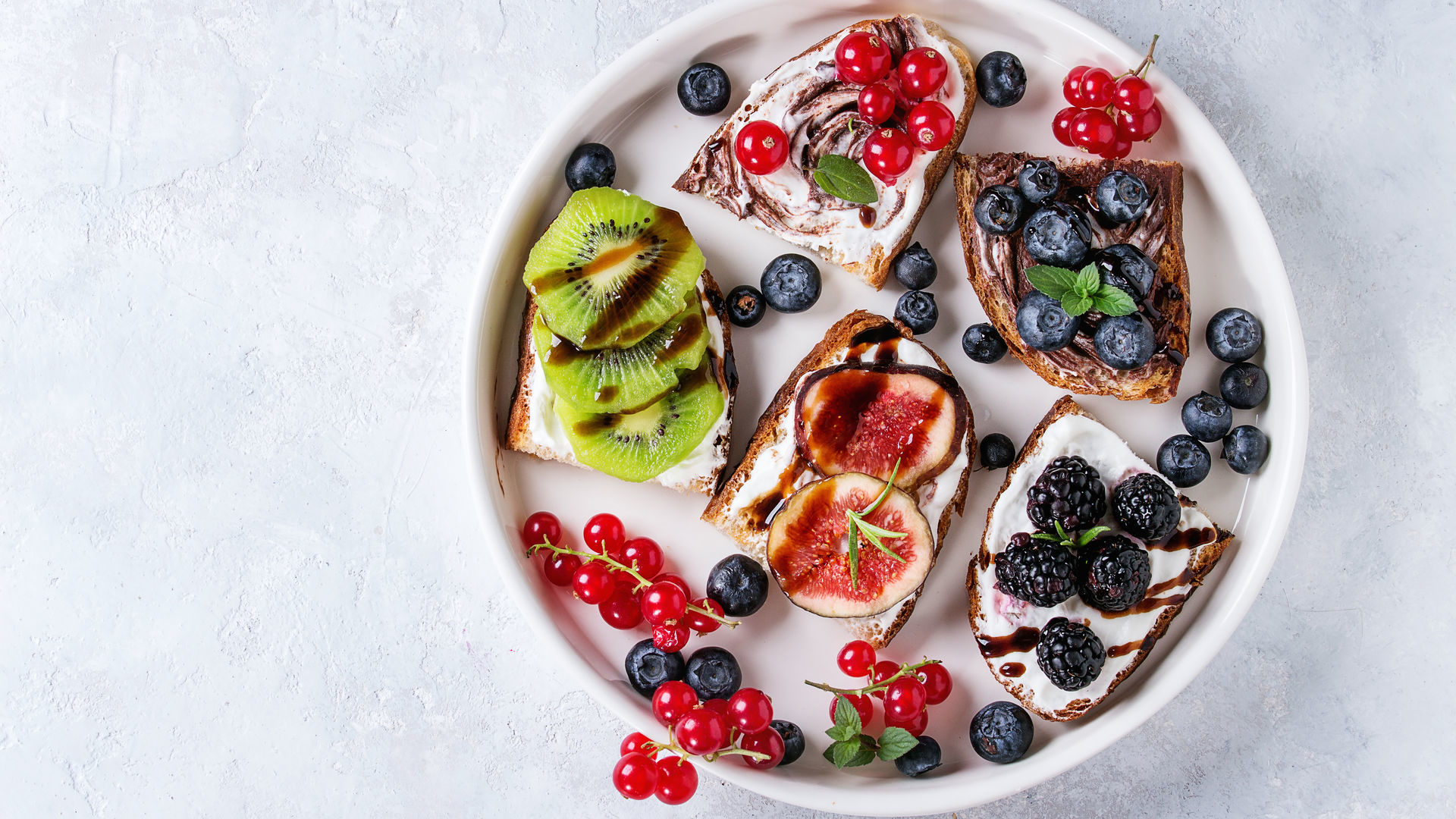 We take balsamic vinegar cream sauce to a level of delicious quality that you would only be able to find in the finest restaurants. Isola's Original Cream of Balsamicis one of the most versatile products you will use in your kitchen. From fruit; as a drizzle or a dip ~ to fish; as a marinade, this is the perfect topper. Mix it with My Brother's Extra Virgin Olive Oil as a balsamic vinaigrette, with a little orange juice and olive oil as a salad dressing.This balsamic cream can truly be used in a variety of indulgent dishes adding a new kind of flavor profile that will excite your senses. **SEE VIDEO IN PRODUCT DETAILS**
Produced with the same devotion to quality that goes into our finest balsamic, this cream is truly sublime. Slowly made from a mixture of concentrated grape must and aged balsamic vinegar of Modena, this delectable, mouth watering cream is a perfect compliment to cheese, fresh strawberries, fruit salad even ice cream. Savor the memory, taste the tradition. Product of Italy.
Nutrition Facts
Serving Size 1 Tablespoon
Servings Per Package: About 34 Amount Per Serving
Calories 40
Calories From Fat 0
% Daily Value*
Total Fat 0g
0%
Saturated Fat 0g
0%
Poly Unsaturated Fat: 0g
0%
Cholesterol 0mg
0%
Sodium 10mg
0%
Total Carbohydrates 10g
3%
Dietary Fiber 0g
0%
Sugars 8g
Protein
0g * Percent Daily Values are based on a 2000 calorie diet. Your daily value may be higher or lower depending on your calorie needs:
Ingredients:
Concentrated Grape Juice, Balsamic Vinegar of Modena - Aceto Balsamico Di Modena P.G.I. 20% (Wine Vinegar, Concentrated Grape Must), and Modified Starch.

CONTAINS NATURAL SULFITES

WHAT OUR CUSTOMERS THINK
"I love your cream of balsamic.You can't find this item in los angeles.I recieved your shipment in timely manner.I am a concierge at the Beverly Hilton Hotel. Jim Smith"

"It is the best Cream of Balsamic I ever used. I never use anything else. Excellent quality. MRR-Tinley Park, IL"

"We used this over fresh berries...it was fantastic!"

"This is best product I've discovered in years. So easy to apply to fabulous salads, vegetables, desserts and so much more."

"POSITIVELY THE FINEST REDUCED BALSAMIC I HAVE EVER USED. WONDERFUL ON SALADS AND ANY VEGETABLE. EVERY GUEST AT MY HOME TRIES IT AND WANTS TO KNOW WHERE TO BUY IT."

"Great, versatile product. My favorite use is on a spinach & strawberry salad."

"As a appetizer for a dinner party last night, I made Pancetta Wrapped Peaches with Basil and drizzled with the Cream Balsamic. They were a BIG hit with everyone. Thank you"

"I have always loved balsamic but after trying isola original I can't imagine using any other. We use it on everything. even though we have others in the house we order from isola so we are never without balsamic."

"I love this balsamic reduction. I don't have to worry about corn syrup like I do with the choices at the grocery store choices.. I am ordering from Isola!!!"

"I have to have this in
stock at all times at my
house. Use it most everyday on something.
All my friends buy it
now after having it!"

"I used to make my own balsamic reduction but not anymore! This is the BEST and now I'm able to just go to the fridge to get some without smelling up the house making my own! Our favorite is strawberries and vanilla ice cream with the Cream of Balsamic drizzled over it. We have converted many friends with just that one dessert. Thanks for making such a wonderful tasting product. Cathy J., Alexandria, VA"

"One of my sons has always been a "picky" eater; in the past, he didn't want any vinegar on his salad. Once he tasted the creme of balsamic, he started using just that and foregoing the oil. We all love it! In fact, my recent order was for my friends who have tried it at my house and now want their own.
"

"I love the finish it gives to my caprese salad as well as the flavor it adds to my everyday salad without any added fat! I look forward to trying the other flavors in your product line!"

"This is a great tasting product!"