My Brother's Oil 1 Liter Isola Exclusive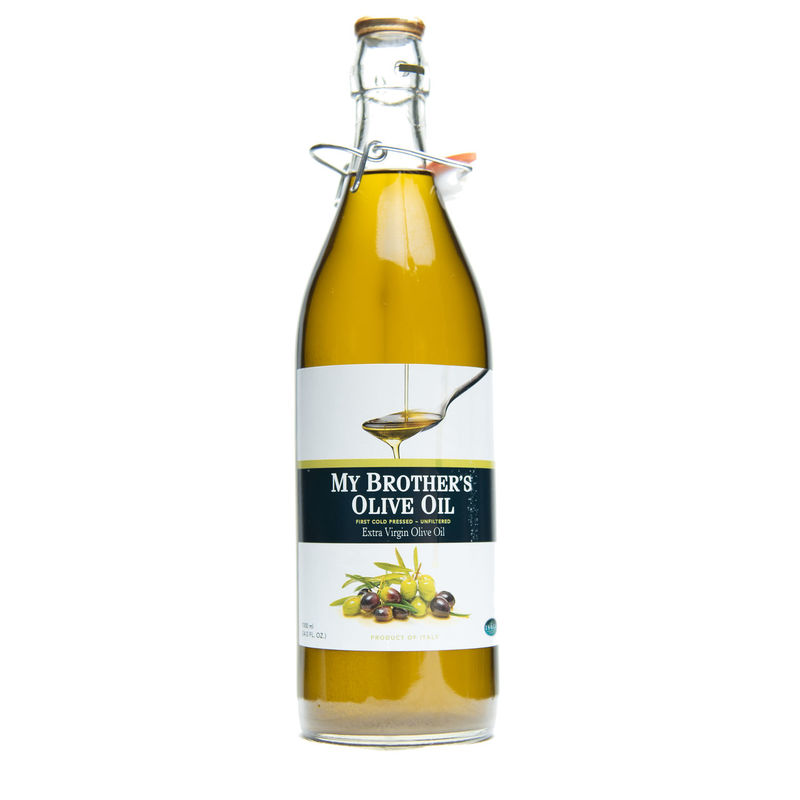 $18.95
1 Liter
Fruity aromas with peppery finish.



GMO FREE

GLUTEN-FREE

NO TRANS FAT

VEGETARIAN

VEGAN
My Brother's Oil 1 Liter Isola Exclusive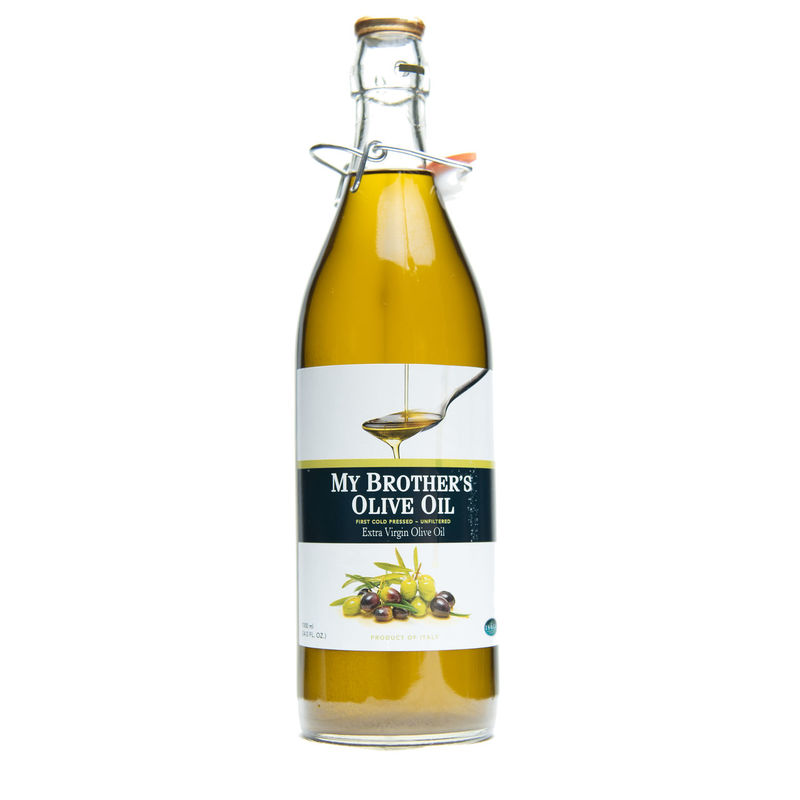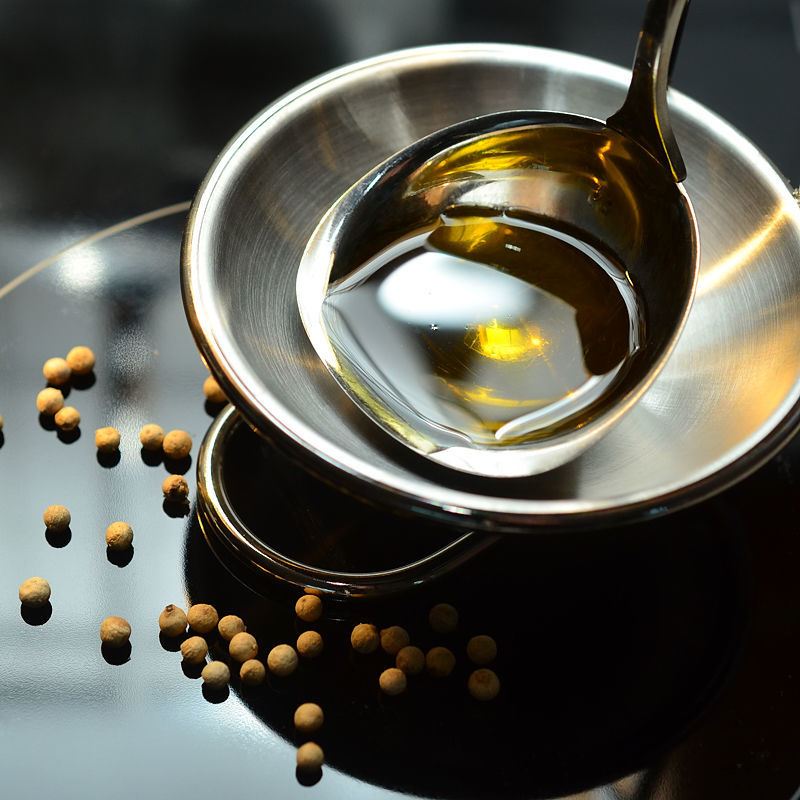 This is our finest Extra Virgin Olive Oil made with an exclusive olive from Puglia: Ogliarola. With the first authentic rich taste of My Brother's Olive Oil, each of your senses awakens! Enticing fruity aromas realized by the nose, peppery finish spices up the palate. The deep golden color is true to the olives of the region. Plus all the nutritional benefits of polyphenols.This makes for a great gift for anyone; anytime!**SEE VIDEO IN PRODUCT DETAILS**
He's my brother, after all! But that said, even my brother's olive oil would not be sold on this site if did not meet our high standards for quality and flavor. There is more olive oil produced in our Southern Italian home region of Puglia than in any other region, and admittedly not all of it is top-notch. Peppino's oil is. Aficionados often say that fine Apulian oil has a balanced flavor that makes it a good all purpose oil. It lacks the firm sharpness of many Tuscan oils, and is sweeter and fuller than oils from the North as the result of the warmer climate and longer growing season in Italy's South. Peppino's oil is peppery and heavy. My brother takes all the safeguards that any top vintner would in assuring premium quality and, of course, he takes great pride in having his oil available to the increasingly sophisticated American palate. As he would say, This oil is liquid gold.
Nutrition Facts
Serving Size 1 Tablespoon
Servings Per Package: 67 Amount Per Serving
Calories 120
Calories From Fat 120
% Daily Value*
Total Fat 0g
0%
Saturated Fat 2g
10%
Poly Unsaturated Fat: 1.5g
0%
Cholesterol 10mg
3%
Sodium 0mg
0%
Total Carbohydrates 0g
0%
Dietary Fiber 0g
0%
Sugars 0g
Protein
0g * Percent Daily Values are based on a 2000 calorie diet. Your daily value may be higher or lower depending on your calorie needs:
Ingredients:
100% Italian Extra Virgin Olive Oil.
WHAT OUR CUSTOMERS THINK
"Thank you for this olive oil. It is so rich in flavor."

"Hi, I received my packages in perfect condition and I can't wait to indulge!!!! I'd like to compliment your company
on your beautiful packaging...it truly adds to the taste.

Also, thank you for the 10% discount on my next order. I'm sure it wont be too far away.

Joan
"