Pesto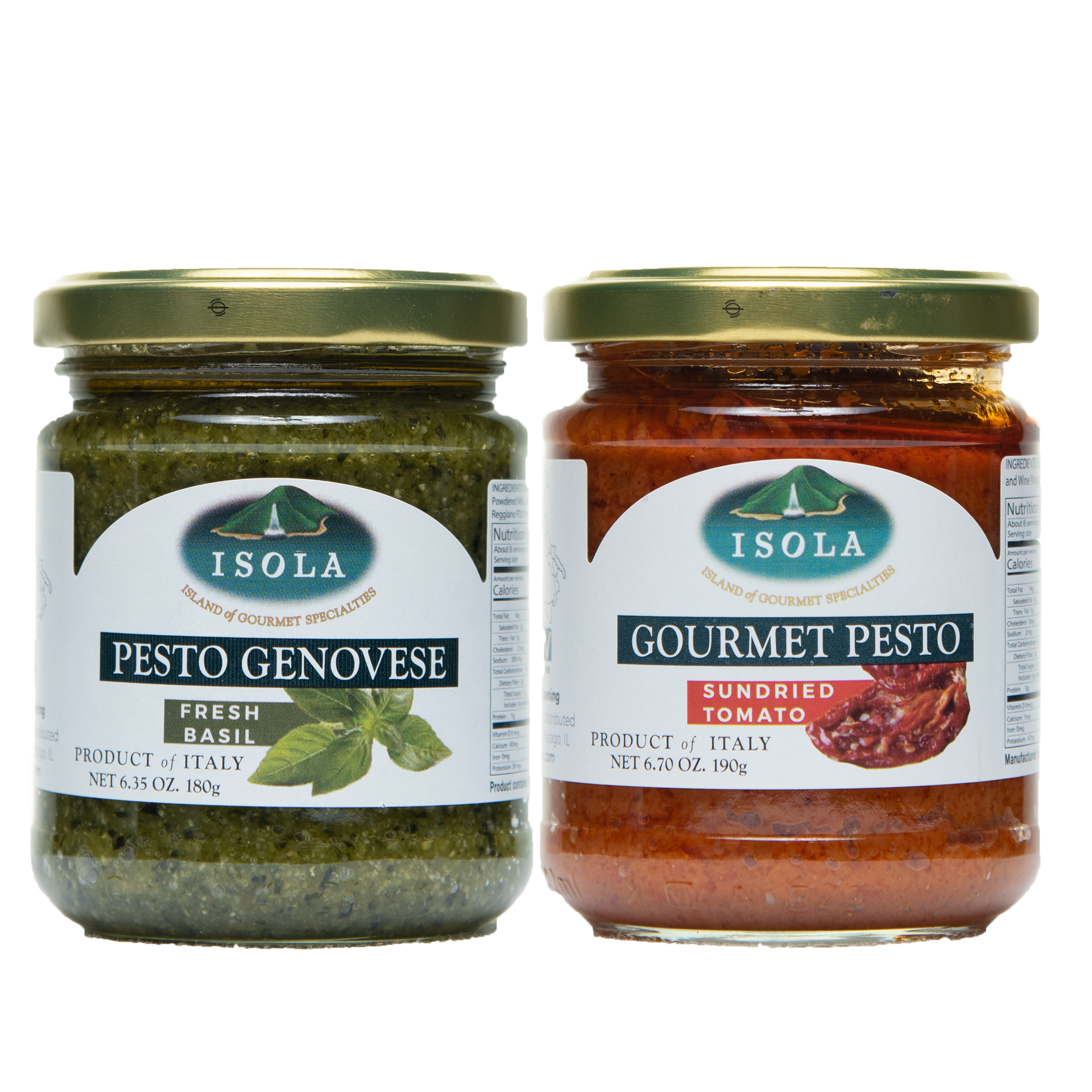 6.5oz
Each, made with care and craftsmanship. Add any or all of them to antipasti Bruschetta or any pasta dish for a full and flavorful experience.

GMO FREE

GLUTEN-FREE

NO TRANS FAT

VEGETARIAN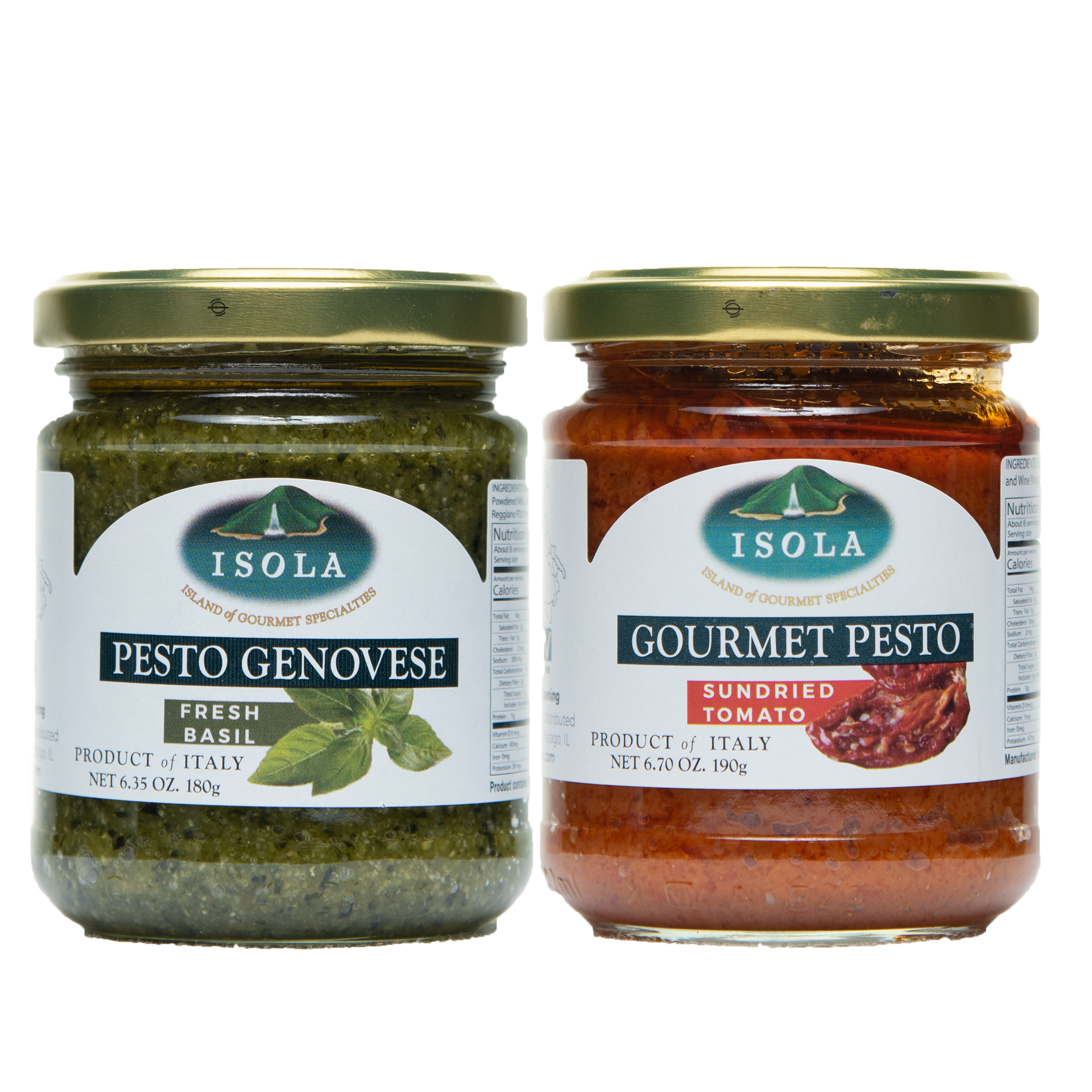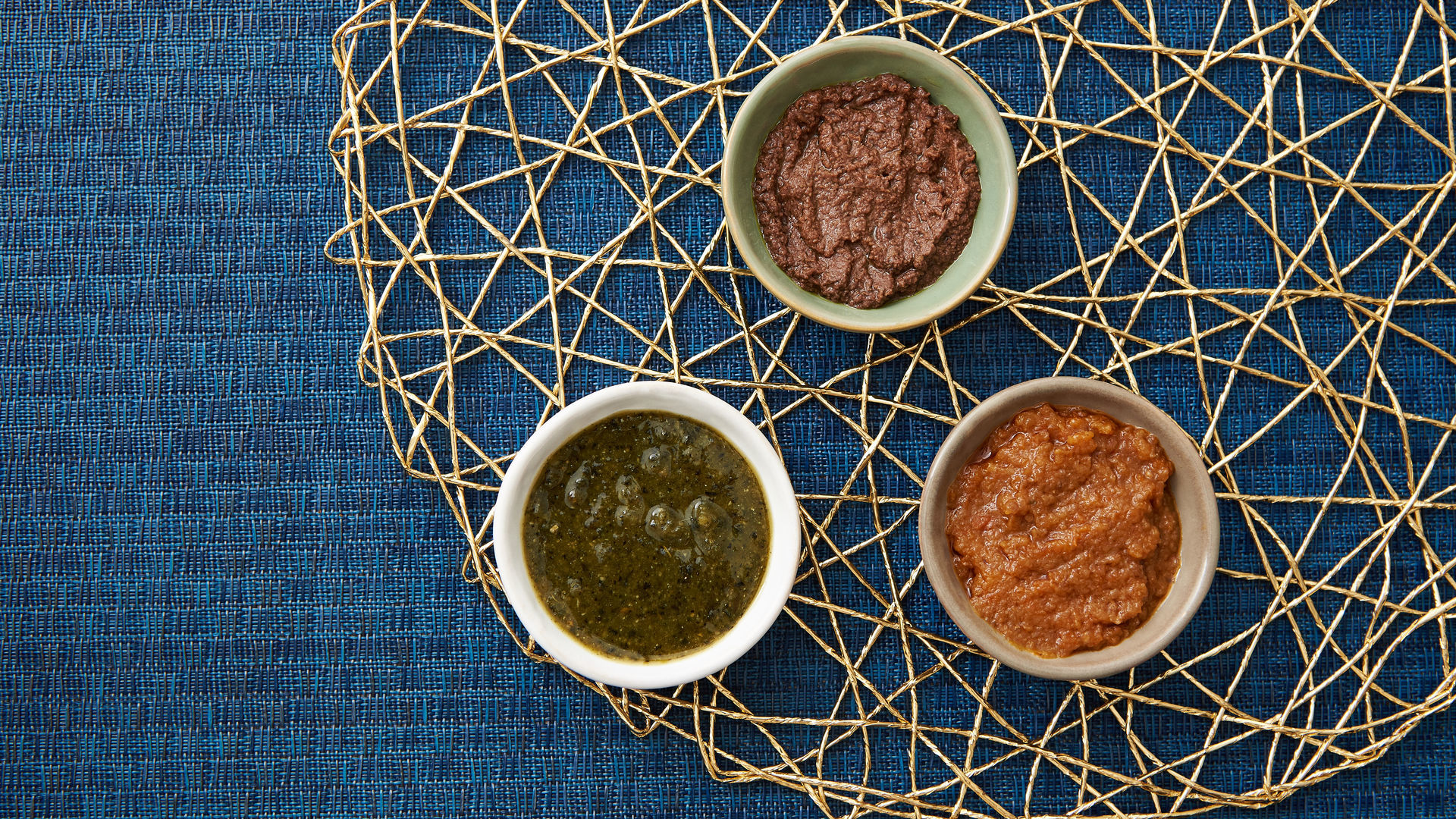 The name is the past participle of the Genoese verb pestâ (Italian: pestare), which means to pound, to crush, in reference to the original method of preparation: according to tradition, the ingredients are "crushed" or ground in a marble mortar through a circular motion of a wooden pestle. This same Latin root, through Old French, also gave rise to the English noun pestle.
-Pesto refers to a dish who's ingredients are pounded together.
Made with the freshest basil and highest quality of ingredients, this classic Genovese recipe will compliment virtually any dish.
This rich blend of flavors can easily make any pasta dish extraordinary.
The most common way to serve is with a fresh batch of pasta accompanies with cherry tomatoes. This dish is loved by millions around the world for its ease and simplicity.
Nutrition Facts
Serving Size 1 Tablespoon
Servings Per Package: About 6 Amount Per Serving
Calories 184
Calories From Fat 165
% Daily Value*
Total Fat 0g
0%
Saturated Fat 3g
15%
Poly Unsaturated Fat: 0g
0%
Cholesterol 0mg
0%
Sodium 240mg
10%
Total Carbohydrates 1g
0%
Dietary Fiber 0g
0%
Sugars 1g
Protein
4g Vitamin A (0%) Vitamin C (7%) Calcium (4%) Iron (7%) * Percent Daily Values are based on a 2000 calorie diet. Your daily value may be higher or lower depending on your calorie needs:
Ingredients:
Olive Oil, Fresh Basil, Cashew Nuts, Skimmed Powdered Milk, Lactose, Cheese, Garlic, Sea Salt, Parmigiano Reggiano PDO(Parmesan), Pecorino Cheese, Pine Nuts.
PRODUCT CONTAINS DAIRY AND NUTS.
WHAT OUR CUSTOMERS THINK
"This pesto is very tasty. It goes very well with sun dried tomatoes and fresh pasta."

"We love this pesto for its great flavor - wonderful basil but not too intense!"

"Better than homemade - I always keep plenty on hand. Just the right balance of rich, salty, nutty flavor. Excellent on fresh linguini - superb on gnocchi."