Tomatoes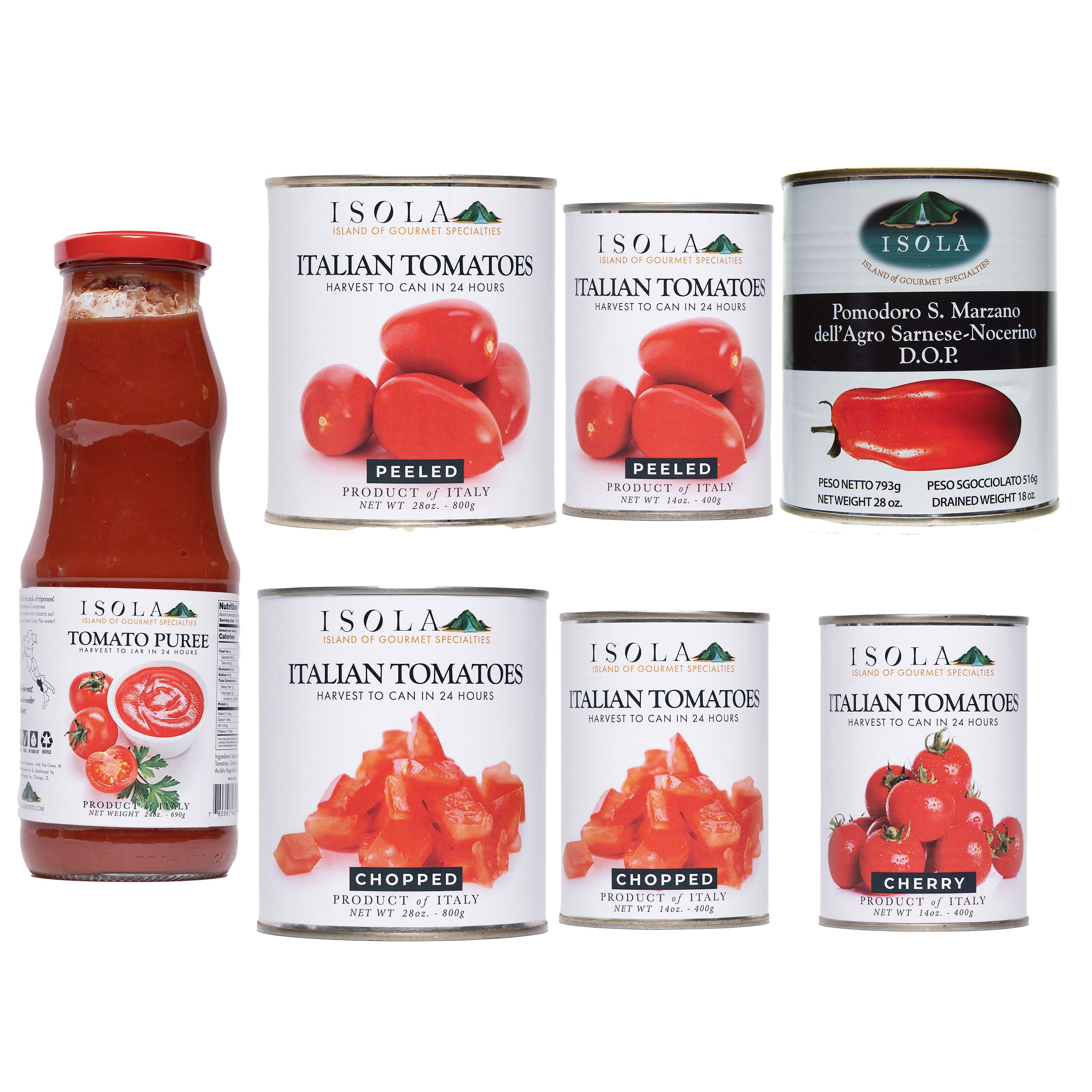 $6.95
28 oz
The D.O.P Certification to distinguish whether or not the "San Marzano Tomatoes" you are buying from your local store are truly authentic and from the precise region and the right strain of tomato, they are put through a rigorous certification process.

GMO FREE

GLUTEN-FREE

NO TRANS FAT

VEGETARIAN

VEGAN
Isola San Marzano Tomato DOP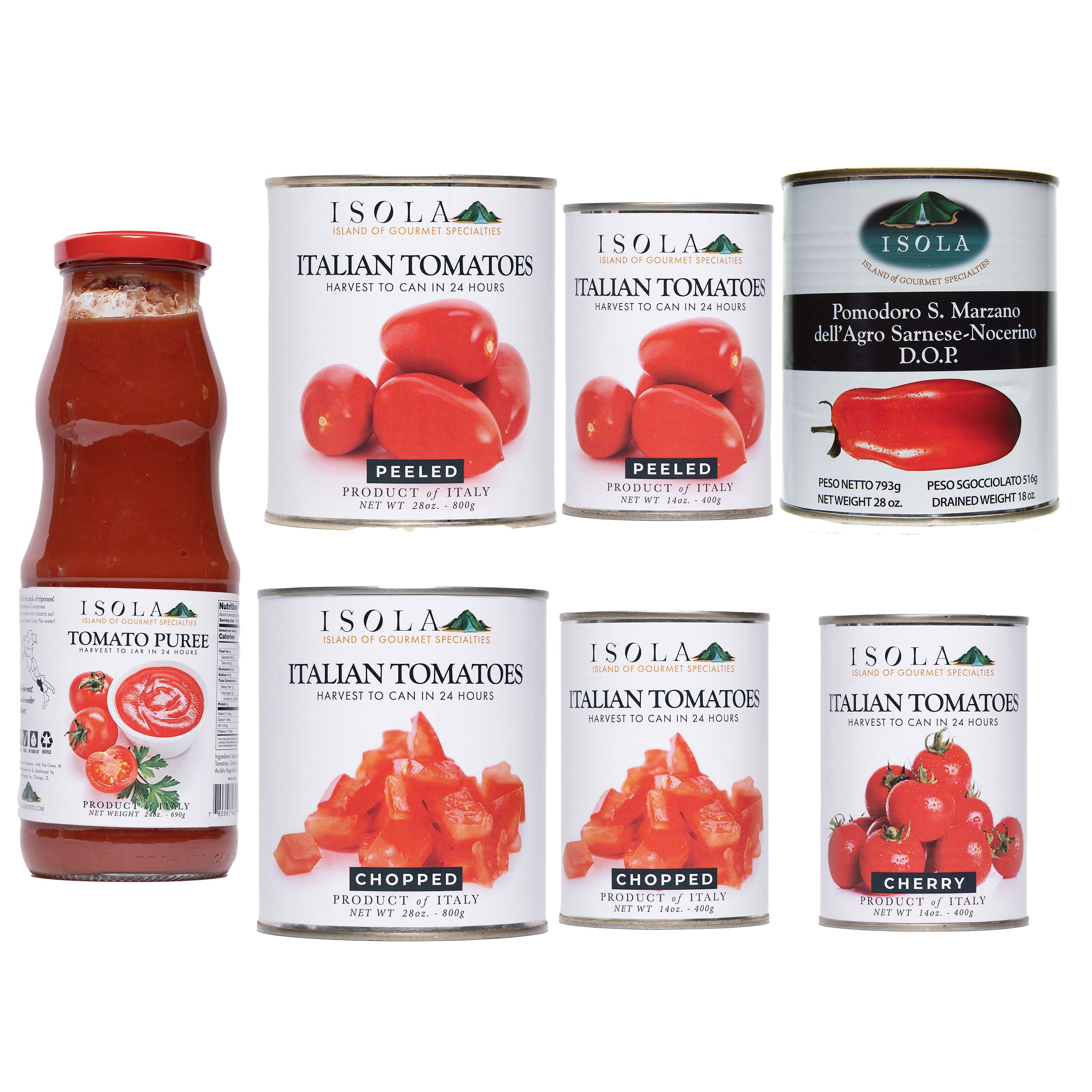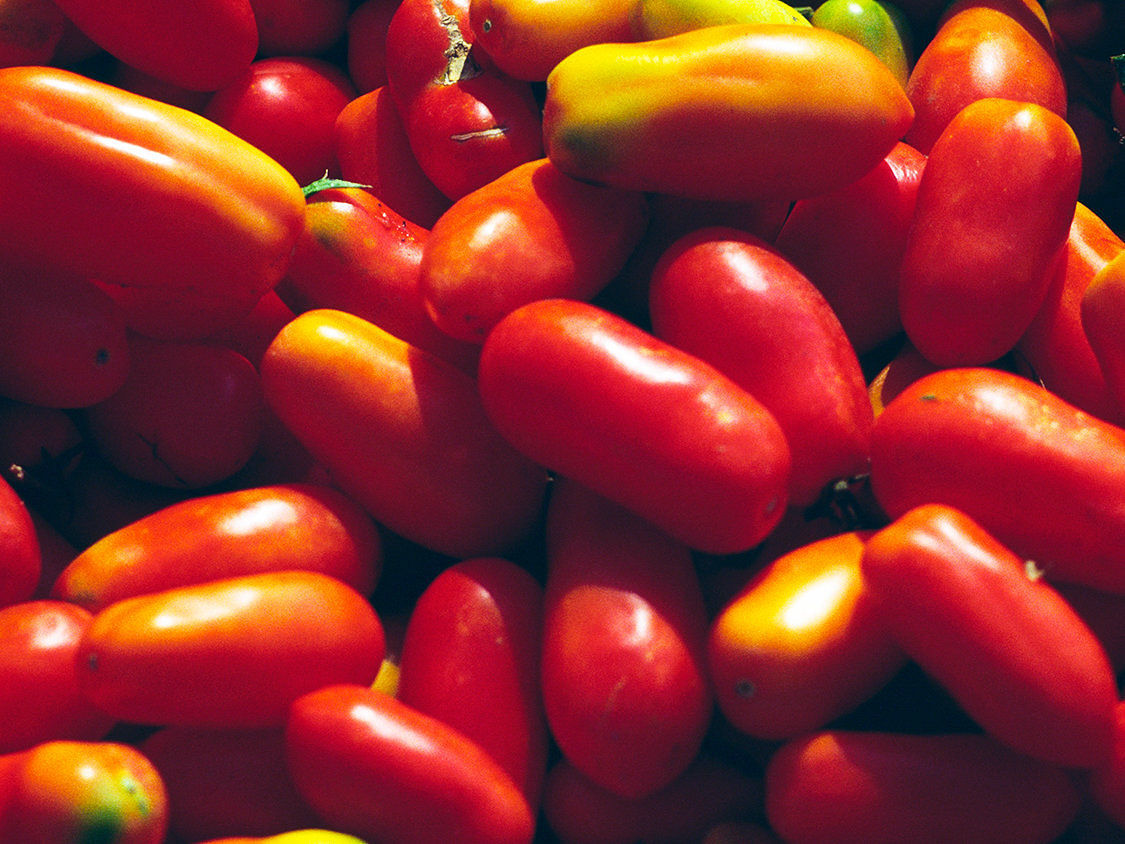 This strict process is followed to protect the designation of origin rights so that when someone buys San Marzano Tomatoes they get what they expected. Similar to Champagne or Prosecco, it is about the region it comes from. DOP Denominazioned Origine Protetta meaning Protected Designation of Origin.
That is why many cans at your grocer may not have the official Italian certification stamps. They may not have wanted to go through all the different measures of certification, have GMO tomatoes, were grown in other parts of the world, or any number of other reasons.
Nutrition Facts
Serving Size 1/2 cup
Servings Per Package: About 7 Amount Per Serving
Calories 20
Calories From Fat 0
% Daily Value*
Total Fat 0g
0%
Saturated Fat 0g
0%
Poly Unsaturated Fat: 0g
0%
Cholesterol 0mg
0%
Sodium 100mg
4%
Total Carbohydrates 3g
1%
Dietary Fiber 1g
4%
Sugars 2g
Protein
1g Vitamin A (15%) Iron (2%) Vitamin C (0%) Calcium (0%) * Percent Daily Values are based on a 2000 calorie diet. Your daily value may be higher or lower depending on your calorie needs:
Ingredients:
San Marzano Peeled Tomatoes, San Marzano Tomato Juice, Basil Leaf, Salt.