Isola Roasted Garlic Butter
$6.50
A truly Italian taste this spread will create a savory taste that will be allow you to try a new way to taste these delicious tomatoes.



GLUTEN-FREE

NO TRANS FAT

VEGETARIAN
Isola Roasted Garlic Butter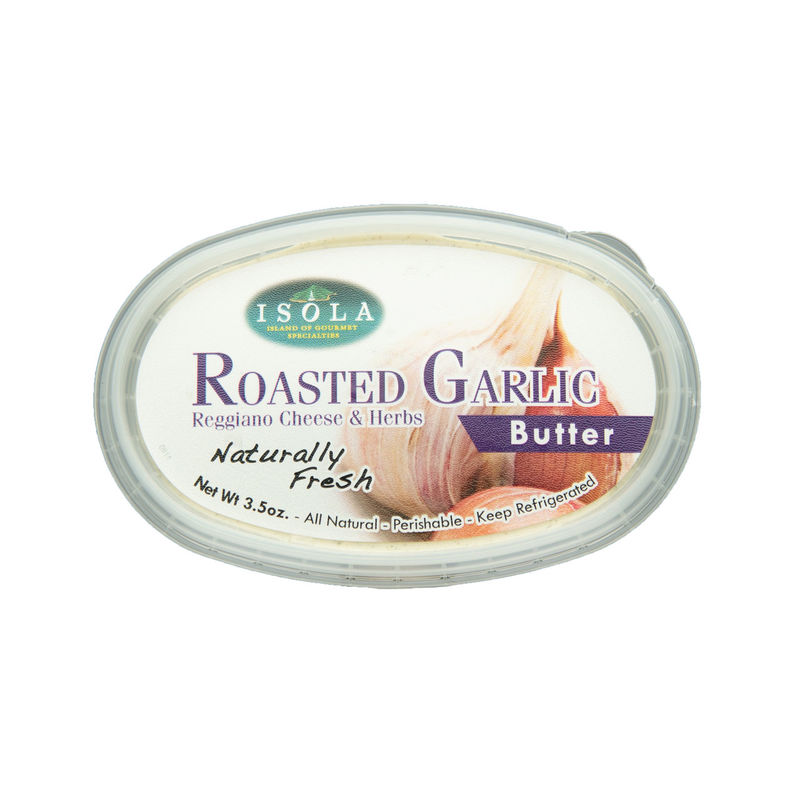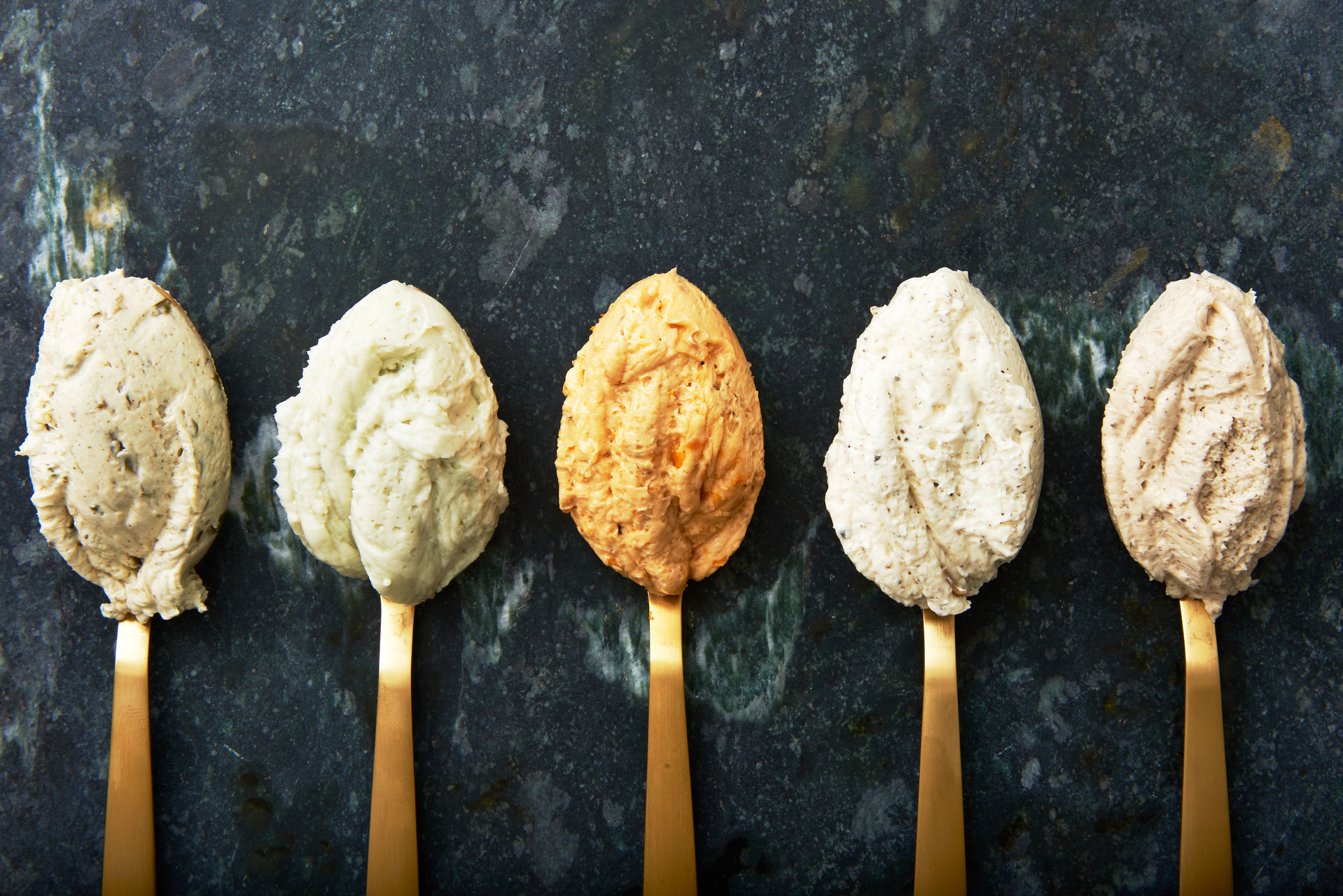 The roasted Garlic butter is a great addition to many meals that will add a creamy strong garlic flavor that remains fresh because these homemade butters are made from the fresh ingredients. Blended to perfection~All PerishableProducts Sold by Isola Imports Will Only Ship Monday-Wednesday via UPS 2nd DayAir to Guarantee High Quality Service and Products.
Isola Flavored Buttersare made using only the most desirable ingredients; Grade AA unsalted butter,Italian Truffles and Porcini Mushrooms, Danish Blue Cheese, Sundried Tomatoes,Pesto or Roasted Garlic. Ultra creamy and light textured. Blended to perfection~*All Natural
Nutrition Facts
Serving Size 1 Tablespoon
Servings Per Package: 6 Amount Per Serving
Calories 116
Calories From Fat 114
% Daily Value*
Total Fat 0g
0%
Saturated Fat 6g
30%
Poly Unsaturated Fat: 0g
0%
Cholesterol 26mg
9%
Sodium 48mg
2%
Total Carbohydrates 1g
0%
Dietary Fiber 0g
0%
Sugars g
Protein
g Vitamin A (7%) Vitamin C (1%) Calcium (2%) Iron (1%) * Percent Daily Values are based on a 2000 calorie diet. Your daily value may be higher or lower depending on your calorie needs:
Ingredients:
Grade AA Unsalted Butter, Soybean Oil, Fresh-Roasted Garlic, Parmigiano-Reggiano PDO Cheese (cow's milk, salt, rennet), Basil Pesto (olive oil, basil, cashew nuts, powdered milk, lactose cheese, garlic, salt, pecorino cheese, pine nuts, parsley, chives, salt, white pepper, sage).

CONTAINS DAIRY AND NUTS